Key players in the Australian medical manufacturing industry are calling for tax reforms to boost local production.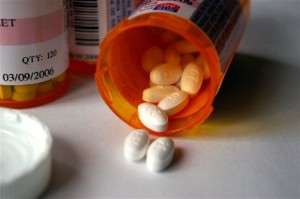 In an AAP report published on Business Spectator, Barry Thomas, Chief of medical devices maker Cook Medical said tax rewards rather than grants will boost Australian manufacturing.
"We're calling for a hand-up rather than a handout," Thomas told AAP.
"So instead of grants, we're suggesting two per cent from product sales is deducted from your tax.
"It's really a reward for performance rather than a tax break."
Thomas said the current system of grants is not the best method, including those awarded to the automotive manufacturing industry. He said a company should be able to claim back tax allowances if it pushes through with the entire manufacturing process in Australia, including licensing and patenting the product.
A two percent reduction from the bottom line would produce significant savings said Thomas, based on their computations.
Medical manufacturing industry group AusBiotech fully supports Cook Medical's proposal.
Last week Mr. Thomas and AusBiotech acting chief executive officer Glenn Cross had discussions with senior members of the new Abbott government on the suggested reforms.
"We want to transform the Australian economy and transform it into high value manufacturing," Mr. Cross said.
"It's not just about the biotech industry, it's all manufacturing."
Mr. Cross told AAP that the government was "very receptive" to the proposal including the suggestions to reduce regulation to help the products get on the market more quickly.
Mr. Thomas will also be participating in the panel discussion about manufacturing trends at the annual AusBiotech Conference in Brisbane happening on October 31.