The Australian Industry Group (Ai Group) reported that the national construction industry expanded for a second consecutive month in July, albeit at a slower rate.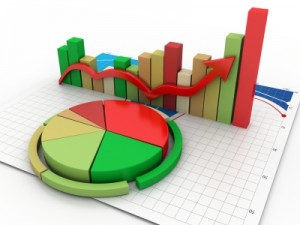 According to the report, the Australian Industry Group/Housing Industry Association (HIA) Australian Performance of Construction Index (Australian PCI®) dropped by 1.6 points but remained above the 50-point threshold that separates contraction from expansion at 51.6 points.
"The construction sector grew again in July despite drags from the engineering construction and apartment sub-sectors. The overall growth came on the back of further expansion in house building and a modest uplift in commercial construction," said Ai Group Head of Policy, Peter Burn.
"Encouragingly, new orders were higher in July in all sub-sectors other than engineering construction which saw a modest fall. July saw the construction sector continuing its own rebalancing with the emphasis shifting away from mining-related projects to the residential sub-sectors and, more recently, with signs of a growing pipeline of transport infrastructure work."
The Australian PCI® findings for July indicate that new orders (down 0.4 points to 51.7) and employment (down 1.7 points to 52.2) expanded at slower rates in July, while the activity sub-index contracted marginally (down 4.1 points to 49.8) after June's return to growth.
Across the four construction sub-sectors, apartment building returned to negative territory (down 7.2 points to 48.0) after its strong recovery in June, but house building recorded a third month of growth (down 7.2 points to 54.9).
Commercial construction slipped by 1.5 points to 51.8 in July, while engineering construction returned to contraction (down 2.1 points to 48.6).
Growth in the wages sub-index continued steadily in July (up 3.6 points to 66.7), while the input prices sub-index remained elevated (up 1.8 points to 69.3). The selling prices sub-index remained largely unchanged at 51.2.
"The Ai Group-HIA Data for July 2016 are consistent with the process of realignment of new home building activity. Apartment building is falling back from record levels while detached house building is a bit stronger," said HIA Senior Economist, Shane Garrett.
"We expect that the share of new home building accounted for by apartments will decline to more long-term levels over the next few years. The failure of the major banks to pass on Tuesday's RBA interest rate cut means that any benefits for new home building activity are likely to be limited."