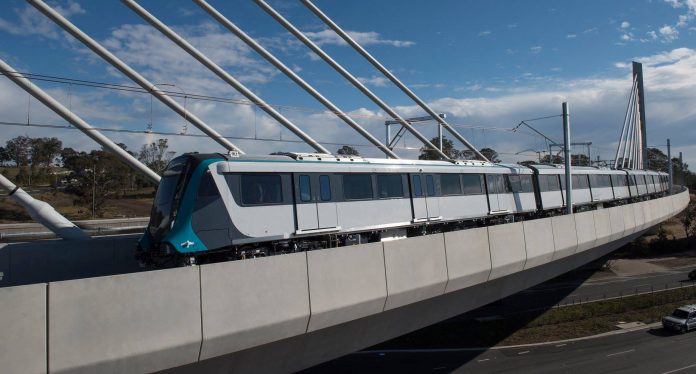 Australia's first driverless metro train has completed its first test run along Sydney's new Metro Northwest railway line.
As part of the intensive testing process, the train travelled 36km from the new Tallawong Station in Sydney's northwest to the Chatswood Station's Metro platforms, where it was welcomed by Premier Gladys Berejiklian.
"When this line opens, there will be turn-up-and-go services every four minutes – massively improving the experience for residents throughout Sydney's northwest," Ms Berejiklian said.
Minister for Transport and Infrastructure Andrew Constance said the project is months from opening and under budget.
"We're finishing stations, car parks and testing trains to get the Northwest rail line open as quickly as possible, on time and at least $500 million under budget," the Minister said, adding that platform screen doors have now been installed at all Sydney Metro platforms, including between Epping and Chatswood.
"These platform screen doors are a major customer safety feature of all Sydney Metro stations," Mr Constance continued.
"They keep people and objects like prams away from the tracks, creating a physical barrier at the edge of the platform which also allows trains to get in and out of stations much faster."
According to the Minister, onboard train systems will be tested over the coming months as well as signalling, braking and acceleration at different speeds in the tunnel.
Image credit: Sydney Metro – NSW GOV Facebook page