Australia has launched an investigation to determine whether Chinese producers of solar photovoltaic panels and modules have been selling below-cost products in the domestic market.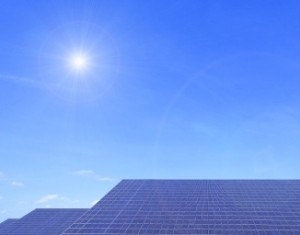 According to the article on The Australian, Australia's Anti-Dumping Commission will investigate whether Chinese suppliers had exported "certain crystalline silicon photovoltaic modules or panels" at lower prices than the overall cost of manufacture or at unprofitable export prices between July 2012 and December 2013.
If allegations for dumping below cost solar panels and modules prove to be correct, the investigation will further inspect whether it caused loss of sales, profits, price depression or suppression in the Australian market, in which case the Parliamentary Secretary may, by public notice, impose interim dumping duties. This, in turn, could lead to retrospective notices for past dumping.
As reported by the Sydney Morning Herald, the launch of the investigation was welcomed by Australia's solar PV maker Tindo Solar, an Adelaide-based company which currently employs 25 workers.
Richard Inwood, a manager at Tindo, said that fairer market terms would allow the company and the entire sector to significantly grow and create thousands of jobs.
"We are supportive of any initiative that embeds a fair go and fair market price for Australian manufacturers. It's not just for now but for the future," Mr Inwood said.
"We are absolutely adamant that if we had a level-playing field, we could compete," he said.
Australia is considering the possibility to follow the US and Europe in imposing restrictions on imports of Chinese PV panels to protect its industry against the flood of cheap products. However, the potential imposition of duties would leave Australian engineering, procurement and construction firms and investors with a challenge to keep costs down, as 70% of module imports to Australia come from China.