Australia's Solar D Sunscreen and US-based supply chain and distribution company KW International have announced a new exclusive strategic partnership to introduce Solar D's patented vitamin D promoting sunscreen into the broader international market.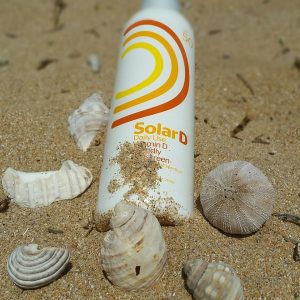 The two-year deal, worth more than AU$30 Million in sales, will focus on the United States, Canada, Mexico, Brazil, South Korea, Japan, China and Taiwan.
Mathew Collett, CEO and Director of Solar D, said promoting broad spectrum SPF 15, SPF 30 and SPF 50 sunscreens will be distributed through KW International's 42 locations throughout the above-mentioned counties.
He said the first joint opportunity is to align the health benefits of vitamin D and Solar D sunscreen with world-class athletes in the United States, adding that the two companies will also leverage key relationships with the world's largest skin care manufacturers in South Korea to introduce the technology for licensing opportunities.
"This opportunity is a game changer for our business, as we now have the ability to leverage off the reach and experience of KW International's business to accelerate Solar D's availability across North America and Asia," Mr Collett added.
KW International CEO William Jin sad the company will work directly with retailers and skin care manufacturers in North America and Asia to deliver driven results for Solar D Sunscreen.
"We are extremely excited about our partnership with Solar D. Their vitamin D promoting sunscreen is such a unique formula, and it will become the next phenomena in SPF technology," Mr Jin said.
"We immediately recognised that the vitamin-D promoting technology could not only change the sunscreen industry, but the entire skincare world."
Solar D Sunscreen and KW International are already manufacturing and distributing Solar D products throughout North America and Asia.
According to Solar D, initial sales through amazon.com and walmart.com have gained momentum and retailers from South Korea have already signed a multi-million dollar commitment.