According to official data released yesterday from the Australian Bureau of Statistics (ABS), Australia's unemployment rate remained unchanged at 6.2% in September, after recording a slight decrease in August.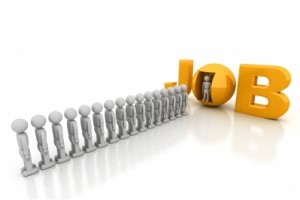 The ABS said that employment decreased by 5,100, including a fall in full-time employment by 13,900, while part-time employment increased by 8,900 in September.
"In trend terms, employment increased to 11,775,800 in September 2015 and the unemployment rate was unchanged at 6.2 per cent for the third consecutive month. Trend employment increased by 232,400 since September 2014 while the civilian population aged 15 years and over increased by 286,400 over the same period," the ABS said.
Going state by state, Tasmania recorded a significant fall in unemployment, falling to 6 per cent from 6.4 per cent in August. Unemployment also fell in New South Wales, Queensland and South Australia but edged up in Victoria, while Western Australia's jobless rate remained steady at 6.1 per cent.
South Australia has been hit hard from heavy job losses at energy giants Santos and Alinta, so it comes as no surprise that it is the worst performing state with a jobless rate of 7.7 per cent – which is a marginal improvement from the 7.9 per cent in August.
Employment, Higher Education and Skills Minister Gail Gago said the State Government is focused on helping South Australians who were struggling.
"We recognise the difficult road ahead for many workers as we transition from the old economy to the new economy. Last week, we saw Alinta announce it will close its coal-fired power station by March next year. We are also seeing a downturn in resources jobs across the nation as a result of a global collapse in commodity prices. That is why this State Government has a plan to diversify the economy by undertaking longterm structural reform while investing in new and growth industries to protect and create jobs," Ms Gago said in a media release.
"Our Return To Work reforms have delivered savings of more than $180 million to South Australian businesses, while the 2015-16 State Budget delivered the largest tax cuts ever seen in South Australia's history – making our State the best place to do business. We are investing in growth sectors such as tourism, and welcome this week's announcement by Qatar Airways that it will begin daily flights from Adelaide to Doha in May 2016, creating more than 220 jobs."
Ms Gago called on the Federal Government to continue to support SA by keeping its pre-election promise to build 12 submarines in the state.
"Defence strategists and economic experts agree that eight submarines will only provide a project, whereas 12 submarines will secure a sustainable industry. To ensure local job participation is maximised, an overseas or hybrid build should be immediately ruled out," she said.
The Minister also called on the Federal Government to reverse the cut to the $900 million Automotive Transformation Scheme, currently earmarked as a Commonwealth Budget saving, to help speed up the transition of the componentmanufacturing sector.
Click here for more detailed info from the ABS.