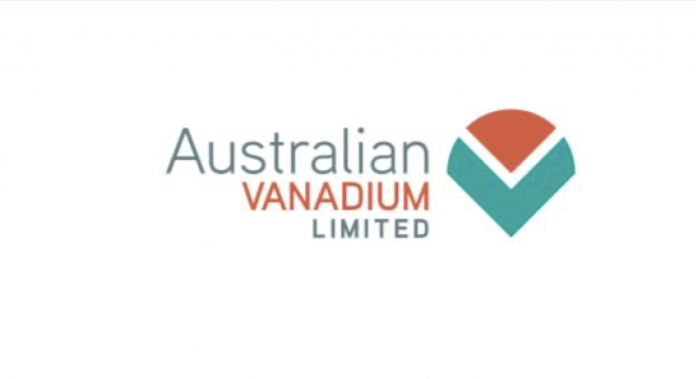 Australian Vanadium Limited (AVL) has announced that three vanadium redox flow batteries (VRFBs) manufactured by its Singaporean partner V-Flow Tech have been shipped to Perth and are due to arrive this month for commercial and residential installations.
The three 5kW/30kWh VRFBs are being shipped to AVL's wholly-owned renewable energy and energy storage subsidiary VSUN Energy, which has already taken delivery of the vanadium electrolyte required for the batteries.
According to AVL's statement, the batteries will be installed at the Beverley Caravan Park, at a rural residential property in regional WA as part of a standalone power system (SPS), and at a test site being developed by one of WA's energy utilities.
AVL was recently awarded a $3.69 million Government grant to advance high purity vanadium production, construction of a commercial electrolyte plant, and manufacture of residential and standalone power systems based on VRFB technology.
AVL and VSUN Energy had previously signed a Memorandum of Understanding (MoU) with V-Flow for vanadium pentoxide offtake, vanadium electrolyte supply, VRFB sales, installation, service and maintenance.
Managing Director Vincent Algar said VSUN Energy aims to collaborate with V-Flow to develop the capability to undertake the majority of the manufacture of the company's VRFB systems in Australia, with key elements such as the cell stacks being brought in from Singapore.
"The three installations will further increase our experience and provide valuable local operating examples of this Australian-invented storage technology," Mr Algar continued.
"AVL's manufacturing grant from the Australian Government enables us to accelerate the construction of Australia's first vanadium electrolyte plant, to provide the key supply element to this emerging industry.
"The Australian Vanadium Project is at the forefront of this emerging market and driving its growth."
Image credit: https://www.australianvanadium.com.au/announcements/avl-awarded-3-69m-federal-government-manufacturing-grant/