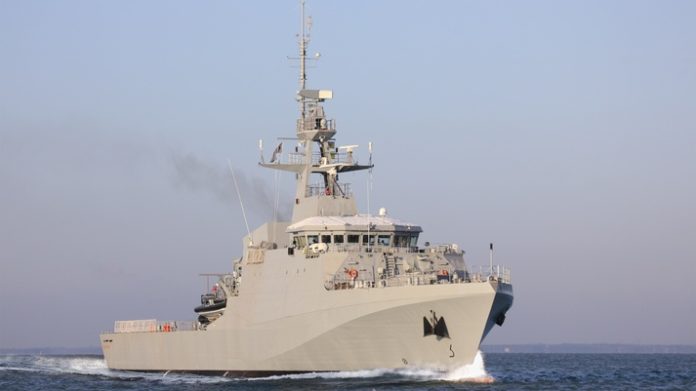 A successful BAE System's bid for the Future Frigates Program would trigger a massive transfer of bespoke technologies and capability from UK to Australia, according to the company's Chief Executive, Mr Glynn Phillips.
More than 30 global companies with contracts to supply critical major parts for the Type 26 Global Combat Ship could end up transferring bespoke technologies from the UK to Australia, should BAE Systems' bid for SEA5000 be successful.
According to Mr Phillips, such outcome would create hundreds of advanced manufacturing jobs in Australia, in addition to the many thousands of jobs that the Future Frigates project is expected to generate.
He said the transfer of intellectual property and technology was key to establishing and maintaining an enduring Australian shipbuilding capability.
"Our approach is to create an economic powerhouse of advanced manufacturing," he noted.
"Our investment in industrial capability will see highly skilled Australians playing a lead role in the design and building of the next generation warship well beyond the immediate Future Frigate program."
BAE Systems, which has proposed an Australian version of the Global Combat Ship to replace the aging ANZAC class frigates, expects that the shipbuilding capability developed in Adelaide will be autonomous and competing for export sales within ten years.
"The companies will produce, assemble and test equipment in Australia. They will develop advanced manufacturing hubs in propulsion and combat systems technology, establishing new, highly skilled jobs in these specialised sectors during the building of the Future Frigates and in the many decades of sustaining the ships during their service life," the company said in a press release.
"Together with the skills, knowledge and engineering capability that will be transferred by BAE Systems, the technology transfer will not only underpin the building and sustainment of the Future Frigates, it will also enable Australia to lead the design and build its next generation of warships for the Royal Australian Navy."
Image credit: www.baesystems.com