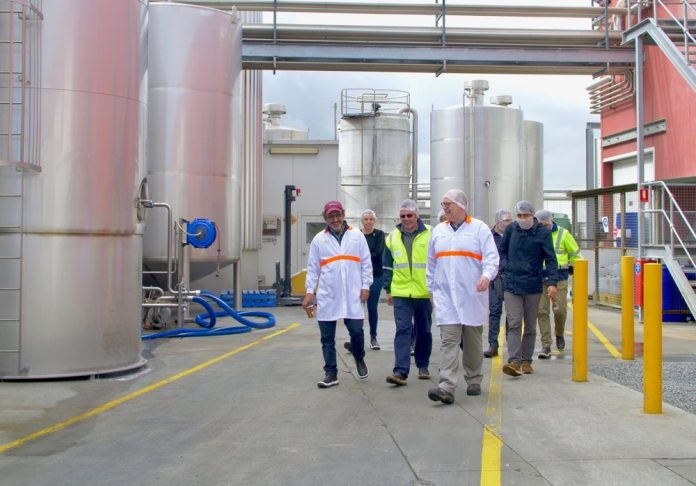 Australian food start-ups can now apply to become part of the first round of Australian Chobani Food Incubator program.  
Established in partnership with Monash University's Food Innovation Centre (FIC), this robust program combines Chobani's expertise in sales, marketing and customer engagement with the FIC's facilities to support new product development, innovation and quality across Australia's food industry.
The 4-month program will run from February to April 2018, both online and on-site. During the course of the program, 1– 2 team members will be able to participate on-site with key Chobani team members.
According to Chobani's press release, the Incubator will feature monthly programs at Chobani locations, including manufacturing facilities and Monash's Food Innovation Centre.
The program will award grants of up to $10,000 for innovative food start-ups, and will also cover travel, hotel and other expenses.
Chobani, which announced the Australian arm of this food incubator program just over a month ago, has thus far received over 150 enquiries from food and beverage brands looking to scale their business and take it to the next level.
Amdi Ulukaya, Chobani Founder and CEO, said the program's primary objective was to unearth and nurture innovative food start-ups who will challenge the system and shape the future of the Australian food industry.
"There's never been a better time to be a food entrepreneur – in Australia or around the world. Natural food start-ups with the right mindset can change categories, challenge the big guys and make a big difference in their communities," Mr Ulukaya said.
"I love what's happening with food start-ups here in Australia and want to share what we've learned when it comes to scaling and fighting convention, like we've done with our other incubator programs. This is a no-strings-attached, grant-based program to support entrepreneurs so we can further fuel the food revolution."
Entries close on 30 November. Interested parties can submit applications at: https://www.chobanifoodincubator.com/australia.
Image credit: www.chobanifoodincubator.com/australia/