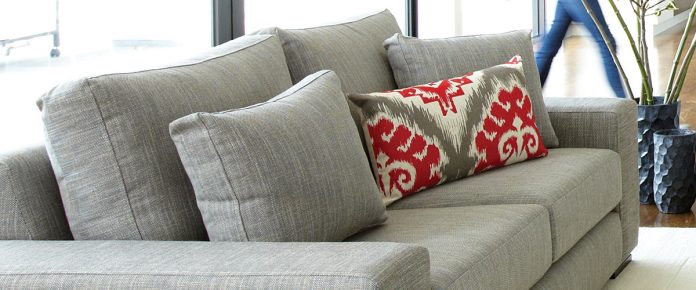 Premium furniture retailer Berkowitz has joined the Australian Made Campaign as a Retail Partner. Beginning from next month, the company will use the Australian Made logo for store and marketing branding.
Berkowitz Furniture has been manufacturing furniture in Australia for over a century and retailing some of top Australian-made brands such as Molmic, Tessa Furniture and Warwick Fabrics.
Berkowitz Managing Director, Peter Berkowitz, said the company is proud to be part of the campaign that promotes locally made products.
"We want to be able to continue to offer our customers locally made alternatives for decades to come, but if the industry is going to survive it needs our support. From next month the Australian Made logo will become central to store and marketing branding as Berkowitz encourages shoppers to buy local when making their next furniture purchase," Mr Berkowitz said.
"Product quality, ease of customisation and shorter lead times for delivery are just a few of the benefits of buying Australian-made. Berkowitz is proud to continue its ongoing work to promote locally made furniture and furnishings to shoppers via the highly recognised and trusted kangaroo logo."
"The Australian Made Campaign will work with Berkowitz to remind shoppers there is a great range of Australian-made furniture and furnishings available to them – they just need to look for the logo," said Australian Made Campaign Chief Executive, Ian Harrison.
To learn more, visit www.berkowitz.com.au
Provided image