BMT JFA Consultants, a subsidiary of BMT Group, has announced that it has decided to open new offices in Perth and Brisbane to provide better support for its clients and make room for its expansion plans.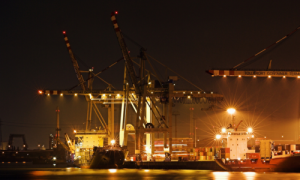 According to the news release by BMT, the new Perth office will improve the company's overall service offerings to local government, mining and private sector clients in Western Australia by combining BMT's strategic posts and harbours and machinery consultancy expertise into a single location. BMT JFA Consultants will share its new office complex with BebbCart, a specialist ports and harbours catastrophic consultancy.
The company has also announced that it has appointed Steven Della Mattea as Manager, Queensland to support the company's expansion program. Mr Della Mattea has been widely credited for delivering major infrastructure projects at various locations across Queensland and has extensive design and contracts management experience and a wealth of knowledge in the area of civil and structural engineering, oil and gas and port infrastructure projects.
BMT JFA Consultant's new Brisbane office will see it co-locate with BMT WBM in order to add to the success of a number of recent projects and allow the company to respond more efficiently to an increasing number of business requests on the East Coast.
"Historically, demand for our services has focussed specifically on dredging consultancy, but we're now seeing an increased drive in demand, both locally and more widely in Asia Pacific, towards integrated consultancy services — from concept through to implementation planning, infrastructure design, ports operations optimisation and dredging reclamation and maintenance services," said Tim Green, Managing Director of BMT JFA Consultants.
BMT is a leading engineering, science and technology consultancy, operating mainly in the maritime industries. The company employs 1500 professionals in 60 offices in Europe, Asia and the Americas to provide customers with cost-effective solutions to business problems that require technical excellence, independent thinking and innovation.