SubZero Group Limited, an established mining service business based in the Hunter Valley in NSW, has announced that it has entered into a Joint Venture Agreement with Western Australia's Harness Master Wiring Systems Pty Ltd and Harness Master Wiring Systems Inc. (a company incorporated in the Philippines) to form  a new company called Harness Master International Pty Ltd (HMI).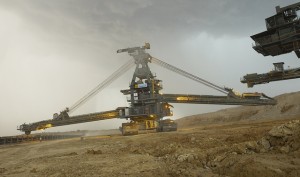 According to the ASX announcement by SubZero Limited, the newly established company will become the exclusive sales, marketing and distribution agent for harness wiring systems developed and manufactured by the parties in Australia and their offshore manufacturing facility in the Philippines.
HMI is targeting the United States of America and it's automotive, trucking, marine and defence industries that require small to medium production runs of customised electrical wiring systems as a potentially lucrative market for its range of products.
The company will also roll out a new distributor model for the Australian market, which will concentrate on providing outstanding business solutions for medium to large sized auto-electrical business.
"This is a very exciting opportunity for SubZero. It will enable SZG to utilise its marketing and distribution skills in promoting a suite of specialised products for use wherever electrical cabling systems are installed. Harness Master manufactures wiring harnesses to a stringent quality assured standard and can also reverse engineer and modify genuine wiring harnesses for replacement identical to or exceeding the original equipment manufacturers specifications," said Scott Farrell, Managing Director SZG.
"SZG has had a working relationship with Harness Master Wiring Systems Pty Ltd for several years as a supplier and this now takes it to the next level. This joint venture had been forecast at the half year update."
Harness Master Wiring Systems was established in 2006 to cater for Western Australia operations which required a reliable manufacturer and provider of quality, professional, cost-effective wiring solutions. The company owns a world class plant in the Philippines in addition to its greatly expanded local plant and head office in Perth, Western Australia, as well as branch offices in Queensland and NSW.