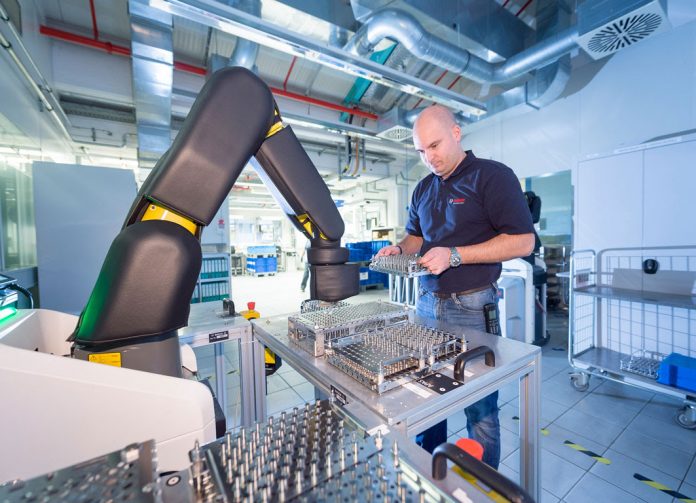 Bosch Australia has won the Manufacturer of the Year Award (Large Business) at the Victorian Manufacturing Hall of Fame Awards held on May 28, at Crown Palladium in Melbourne, 
Gavin Smith, President of Bosch Australia, said the company was pleased to be recognised as a key player in Victoria's manufacturing sector.
"Congratulations to the Bosch Australia manufacturing team for taking out the award for Manufacturer of the Year," Mr Smith said.
"Our team has done a great job over an extended period to ensure our ongoing competiveness and innovative strength. This award is recognition of that hard work and dedication."
"Special thanks to the Victorian Government and the Victorian Chamber of Commerce and Industry for hosting this event."
Last year Bosch Australia manufactured and exported about 120 million automotive power diodes. The company has also made sizeable investments in manufacturing for the global automotive sector including A$8.5 million investment to increase diode production capacity in 2018.
Its Manufacturing Solutions business, which was founded in 2015, now manufactures special purpose machines, manufacturing equipment and services to the manufacturing sector locally and overseas.
Image provided