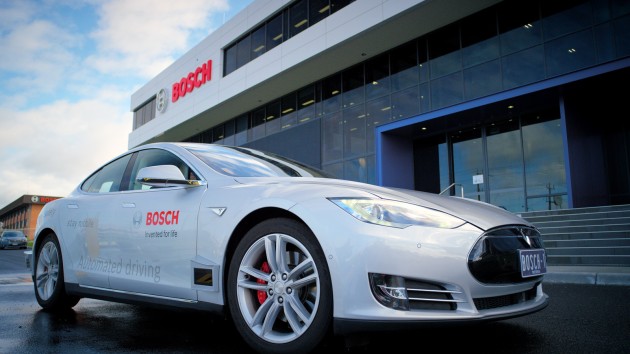 Bosch Australia has demonstrated and road tested its Australian engineered automated vehicle at the Intelligent Transport Systems (ITS) World Congress, which is being held in Melbourne this week.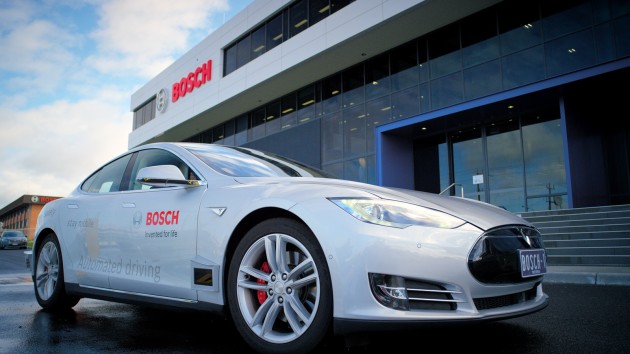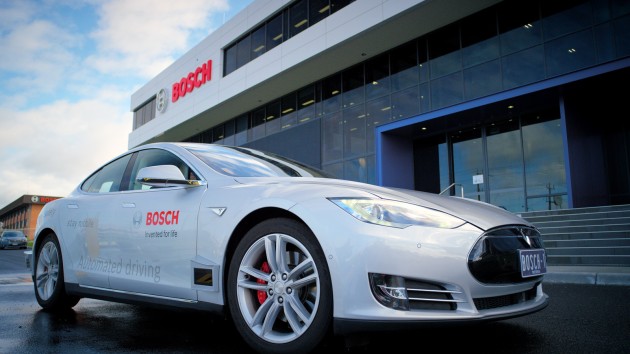 The company's vehicle was driven on a closed Albert Park circuit on Sunday during the ITS World Congress Media Day, with demonstration to continue over the duration of the Congress.
The vehicle has the ability to communicate with other vehicles and to automatically act on behalf of the driver based on projected danger such as road-works, sudden changes in traffic conditions and unexpected obstacles.
Bosch will also demonstrate connectivity between its vehicle and a Ducati motorcycle at Albert Park, a feat that could prove key to protecting vulnerable road users such as motorcyclists.
According to the company, the vehicle also includes advanced human machine interface (HMI) technology that can adjust vehicle settings and monitor for driver distractions.
Bosch Australia's automated driving program has been supported with a $1.2 million investment by the Victorian Government via the Transport Accident Commission (TAC).
Bosch Australia President Gavin Smith, who is speaking as keynote at the ITS World Congress, said the advancement of highly automated driving will significantly reduce the number of accidents on the roads while also delivering a myriad of other benefits.
"More than 90 per cent of all crashes are caused by human error, by increasing automation in vehicles, we can have a profound impact," Mr Smith said.
The information gathered from the trials will be used to inform the development of regulations and infrastructure to enable similar self-driving cars to operate on Australian roads when they become commercially available in the future.
"Projects such as these are not just vital for the advancement of road safety but also for the further development of technical expertise and capability of Bosch Australia engineers," Mr Smith added.
"More than 45 Bosch Australia engineers worked on the car in the last year and we are extremely proud of what they have achieved."
As of 2017, cars will be fitted with systems such as "integrated highway assist," which allows a car to travel at speed on the highway, while remaining in its lane.
"In 2018, this will be augmented with a "highway assist" system that allows the car to change lanes by itself. Both systems still require a human driver to monitor the road," Bosch Australia said in a press release.
According to the company, by 2020 cars will be equipped with a "highway pilot" that can essentially take over all driving tasks, with only a sporadic human intervention needed at times.
By 2025, Bosch expects all vehicles to be fitted with "auto pilot" system that can drive a car from point A to point B without any human involvement.
"Although we cannot say precisely when the tipping point for highly automated driving will be, we are certain the future of mobility will be connected, electrified and automated," Mr Smith concluded.