German technology and electronics giant Bosch has established a global centre of competence for trailer safety in Australia, which will host the development of solutions for the local and global market.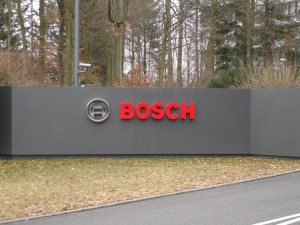 Bosch's Australian arm has been granted its own research and development budget for the first time, which will be used to develop first trailer safety products and assistance systems.
The new centre will be housed in the company's headquarters in Clayton, Victoria, which is currently undergoing a A$40 million expansion program.
It represents the second world centre of competence at the company's Australian headquarters after the establishment of a manufacturing program for the production of power diodes for use in vehicle alternators.
"Australia is an important location in our R&D network – both in Asia Pacific and worldwide," said Peter Tyroller, the member of the Bosch board of management responsible for Asia Pacific.
"Our engineers in Australia have been responsible for some of the Bosch Group's most outstanding vehicle safety solutions and we expect this spirit of innovation to successfully extend to trailer safety."
The company said its initial target markets will be Australia and the United States, which comprise approximately 1 million new trailer registrations per year (including campervans) and 12 million total registered trailers.
"Our centre of competence offers a valuable opportunity for Bosch Australia to research and develop new technologies to make traveling with a trailer safer for everyone," said Bosch Australia President Gavin Smith.
"This investment underlines our confidence in securing and developing additional local engineering capabilities which will ensure the future growth of our business in this region,"
Bosch has invested more than A$125 million in Australia and New Zealand in the past year alone. Its Australian subsidiary employs over 1,300 associates and generates annual revenues of more than A$700 million in Oceania.