Businesses in Western Australia that have demonstrated a commitment to creating a healthy workplace can apply for recognition under the Recognised Healthy Workplace program.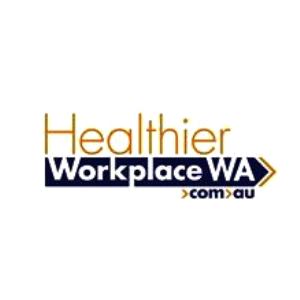 The program – developed in collaboration with Unions WA and Chamber of Commerce and Industry WA – recognises organisations that have implemented a workplace health and wellbeing program that addresses unhealthy behaviour such as smoking, unhealthy eating, alcohol and physical inactivity.
"The support for workplace health in WA is terrific and many WA workplaces are implementing comprehensive workplace health and wellbeing plans which allow their staff to be physically active, quit smoking and improve their nutrition," said Healthier Workplace WA Manager Hayley O'Connell.
All recognised workplaces get a certificate and a digital icon that can be displayed in the workplace, on websites and used to attract new staff.
Recognised workplaces are also promoted via the official website and provided support and advice to achieve the highest level of recognition possible.
One such example is Gold Recognised Healthy Workplace City of Cockburn.
The City of Cockburn has a comprehensive health and wellbeing plan that includes a Fresh Start smoking cessation program; Facilities that enable staff to participate in physical activity before, during and after work; a TravelSmart Plan; Corporate Smart Rider cards for staff to attend meetings throughout the working day; Sit-stand workstations at the Youth Centre and Library and trials for sit-stand workstations at the administration building.
"A healthy workforce is a productive workforce. We are committed to ensuring that our employees are the best version of themselves, so they can continue to provide quality service to the City's residents," said City of Cockburn CEO Stephen Cain.
The program is delivered by the Heart Foundation WA in conjunction with the Cancer Council WA.
Workplaces that have an existing workplace health and wellbeing program and would like to apply for recognition can visit www.healthierworkplacewa.com.au/get-recognised
For more detailed information, visit the website www.healthierworkplacewa.com.au