Bradken Limited, a renowned manufacturer of innovative products for the mining, freight rail, steel making, smelting, transport, cement, oil & gas, power generation and sugar industries, has announced a reorganisation of its manufacturing operations.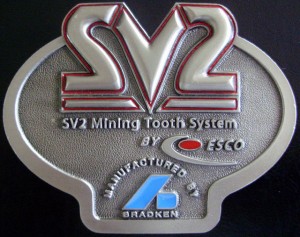 The company revealed that the reorganisation is aimed at achieving a more effective utilisation of the lower cost capacity available in some of its overseas and domestic facilities and at material improvement of medium to longer-term earnings before interest, taxes, depreciation and amortisation (EBITDA) growth through sustainable lower costs.
According to Bradken's announcement, the impending changes will reduce the company's overall operating costs by $27 million per annum before tax with $22 million of this flowing to EBITDA.
The reorganisation is also expected to result in a one-off charge of around $51.4 million before tax in FY14, mainly due to retrenchment costs, plant and equipment write-offs, and other site closure costs for the affected manufacturing facilities.
The second half of FY14 brought a small increase in overall monthly order intake levels, although the company didn't register a ramp up in the capital products portion of the work.
With the market currently at a lower level and no clear indications of short to medium term improvements on the horizon, Bradken intends to progressively close a  number of its highest cost manufacturing plants and transfer the work to the more cost effective facilities to reduce costs and achieve increased production levels.
Earlier this month, Bradken announced that it will close its Henderson foundry in Perth and relocate the work to its Runcorn foundry in Brisbane and its Xuzhou foundry in China, which has successfully completed its commissioning phase and has lifted current output to 40% of capacity.
Upon completion in FY15, the reorganisation is expected to see Bradken's total employee numbers reduced to 4700, down 10% from December 2013 and 25% down from the peak in September 2012.
The company's management expects the underlying EBITDA forecast for fiscal 2014, excluding one-off items, to be around $173 million, compared to around $180 million previously forecasted in February 2014.
Bradken is confident that the reorganisation will deliver the expected results and place the company in a strong position for the next growth phase of the market.