Global technology and industrial leader Johnson Controls has teamed up with China-based Yanfeng Automotive Trim Systems to form a global automotive interiors joint venture.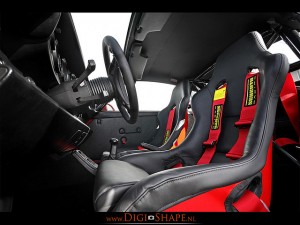 According to the media release by Johnson Controls, the agreement between the two parties — which is a non-cash transaction comprised of asset contributions by both Johnson Controls and Yanfeng — will create the biggest automotive interiors company in the world with revenues of approximately $7.5 billion.
According to the article on the ABC, Yanfeng will have a 70% stake in the new company, with Johnson Controls holding the remaining 30%.
"Joining our two interiors businesses is a natural extension of our already very successful existing partnership with Yanfeng in automotive seating, which has flourished over the past 15 years. It creates a strong combined company with a market leading position and a foundation for sustained global growth," said Alex Molinaroli, Chairman and Chief Executive Officer of Johnson Controls.
"This also aligns with Johnson Controls' corporate commitment to China, which is increasingly becoming a major centre for the global automotive industry."
The transaction is subject to limited conditions and is expected to close in the first half of calendar year 2015.
The agreement excludes certain facilities in both Yanfeng and Johnson Controls' existing network and Johnson Controls will continue to operate those within its network as part of Johnson Controls' Automotive Experience business.
Johnson Controls is a Milwaukee-based global company which offers products and services to optimise energy and operational efficiencies of buildings, automotive batteries, electronics and interior systems for automobiles. The company employs approximately 170,000 workers in more than 1300 locations across six continents.
Yanfeng Automotive Trim Systems is a wholly owned subsidiary of Huayu Automotive Systems Co., Ltd (HASCO), the component group of Shanghai Automotive Industry Corporation (SAIC). Yanfeng employs more than 30,000 associates and operates more than 100 facilities around the world, including in China, USA, Germany and India.