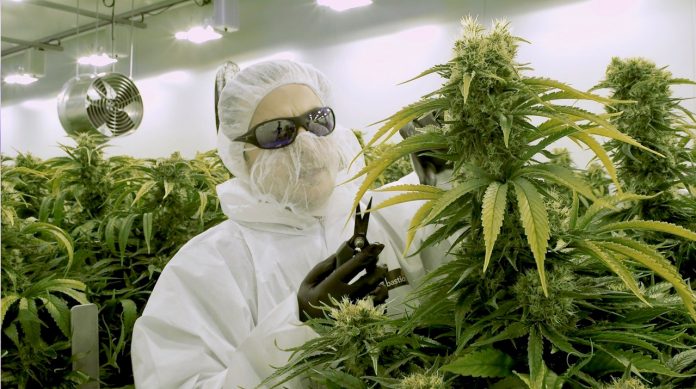 The acquisition will fast-track the development of medicinal cannabis delivery systems and formulations to be sold over-the-counter across Australia.
Cann Group Limited (ASX:CAN) has signed a Share Sale Agreement (SSA) to acquire Satipharm from Canada-based Harvest One Cannabis for a total maximum consideration of CAD$4.0 million, the company announced today.
Based in the UK, Satipharm is a health and wellness company that specializes in the manufacture of cannabinoid-based products.
The Europe-based business is exclusively licensed to develop and market the proprietary Gelpell® delivery system for cannabinoids.
Cann CEO, Peter Crock, claims the Gelpell® capsules exhibit better results compared to other cannabinoid delivery systems, adding that the technology enables "more targeted and effective dosage" of Cannabidiol (CBD) and differentiated Tetrahydrocannabinol (THC) prescription formulations.
"We believe the Satipharm product offers superior efficacy, delivery and stability qualities compared to other products and we expect these unique features, coupled with its presentation in a more familiar capsule of pharmaceuticals, to generate greater confidence from prescribing doctors."
Under the agreement, Cann Group will take over the rights to proprietary and differentiated cannabinoid delivery technology and immediate entry into the CBD market in the UK, Ireland and Eastern Europe.
The acquisition also comprises the intellectual property; marketing and distribution rights; exclusive manufacturing rights of hemp-based products and manufacturing arrangements for the exclusive supply of CBD products manufactured by Gelpell AG to Satipharm.
Cann revealed that it will separately purchase manufacturing equipment from Gelpell AG to enable the manufacture of Gelpell® products.
Specialised Gelpell® manufacturing equipment will be installed at Cann's new production facility in Mildura
Once the acquisition is completed, Cann will seek TGA approval to manufacture THC and THC:CBD balanced Gelpell® products within Australia
"The Satipharm acquisition provides an opportunity to accelerate both short-term and longer-term revenues," said Crock.
"Over time, we believe we can expand the number of markets into which these products are sold and expand the range of formulations to be targeted at both the OTC and prescription segments."