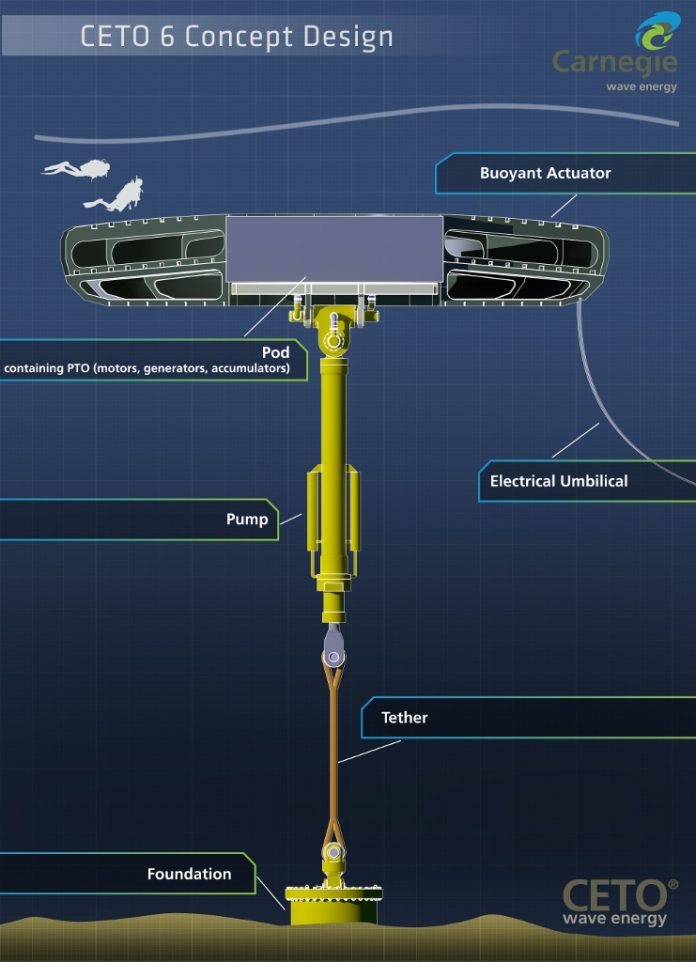 Carnegie Clean Energy Limited announced that it has received a $1.1 million grant payment from the Australian Government for the completion of the CETO 6 wave energy device design.
Carnegie said the payment was received from the Australian Renewable Energy Agency (ARENA) for the completion of the CETO 6 design for the Garden Island Wave Project.
Carnegie is the 100% owner and developer of the CETO Wave Energy Technology intellectual property.
The CETO system is different from other wave energy devices as it operates under water where it is safer from large storms and invisible from the shore.
The CETO technology, which is environmentally friendly, has minimal visual impact and attracts marine life, converts ocean wave energy into zero-emission electricity and desalinated water.
The CETO 6 unit has a targeted 1MW power capacity, some four times of the current CETO 5 generation being used in the Perth Project.
In will have a superior efficiency, lower capital and maintenance costs that any CETO product generation developed to date.
The CETO 6 project is supported by $11m funding from ARENA's Emerging Renewables Program and a five year $20 million loan facility from the Commonwealth Bank.
The clean, renewable energy generated by the project will be sold to the Australian Department of Defence at the country's largest naval base, HMAS Stirling, on Garden Island in WA.