As part of an extensive cost-cutting program, machinery and manufacturing giant Caterpillar will be terminating 10,000 jobs.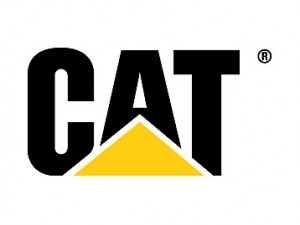 The company said that its full year sales and revenue for 2015 and 2016 have weakened, with 2016 revenue now projected to be 5% lower than 2015's already diminished levels.
The first 5,000 jobs will be slashed by the end of 2016, with some facilities to be closed or consolidated.  Manufacturing space is expected to be reduced by 10%; annual costs will be reduced by roughly $1.5 billion.
"We are facing a convergence of challenging marketplace conditions in key regions and industry sectors – namely in mining and energy. While we've already made substantial adjustments as these market conditions have emerged, we are taking even more decisive actions now. We don't make these decisions lightly, but I'm confident these additional steps will better position Caterpillar to deliver solid results when demand improves," said Doug Oberhelman, Caterpillar Chairman and CEO.
"Our strategy is to deliver superior total shareholder returns through the business cycle, and growth is a key element of that strategy. However, several of the key industries we serve – including mining, oil and gas, construction and rail – have a long history of substantial cyclicality. While they are the right businesses to be in for the long term, we have to manage through what can be considerable and sometimes prolonged downturns."
Caterpillar reduced its total workforce by over 31,000 since mid-2012.
"We recognise today's news and actions taken in recent years are difficult for our employees, their families and the communities where we're located. We have a talented and dedicated workforce, and we know this will be hard for them," said Oberhelman.
The company has also closed or laid out plans to close more than 20 manufacturing locations since 2013.