The peak body for the clean energy industry of Australia, the Clean Energy Council (CEC), has claimed that the axing of the Australian Renewable Energy Agency (ARENA) will stall progress of research and development in renewable energy, leading to outsourcing and job loss.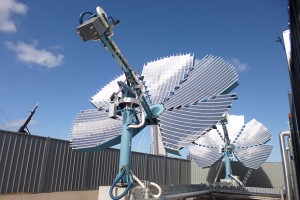 According to the media release, CEC's Deputy Chief Executive Kane Thornton said the abolishment of ARENA means that international investors will seek out other countries that have a much stronger support for renewable energy innovation, with Australia lagging behind and losing billions of dollars of investment and highly-skilled jobs.
"Abolishing ARENA is a backwards step for the 'clever country' at a time when job losses in traditional industries like the automotive and manufacturing sectors mean we need new, innovative industries to take their place and fill this void," said Mr Thornton.
"It's extremely disappointing to see the Federal Government withdraw support for ARENA, particularly when in opposition it had supported ARENA since its inception."
The axing of ARENA also means the end of the Million Solar Roofs program which was to be funded by the Agency.
"The Million Solar Roofs program was a Federal Government election commitment, and it's disappointing to see it abandoned before it had even begun," Mr Thornton said.
"This is a blow to low income households which stood to gain from being able to access solar through the program, as well as for local manufacturing jobs that are created by the solar water heating industry."
According to Mr Thornton, the Renewable Energy Target, which is currently under review, must be maintained.
"With ARENA and Million Solar Roofs now off the table, the role of the Renewable Energy Target in supporting new energy technologies is absolutely crucial. The target is already playing its role in encouraging new renewable energy projects at little cost to consumers. In fact, by 2020 the Renewable Energy Target will save every Australian household more than $50 on their power bill," he said.
"If the Renewable Energy Target is reduced or wiped out, all Australians will lose."
ARENA was set up two years ago with bipartisan support as an independent agency to improve the competitiveness of renewable energy technologies and their uptake.