The $86 million Toll Group freight facility on southern Brisbane was officially opened on Wednesday morning by Premier Campbell Newman.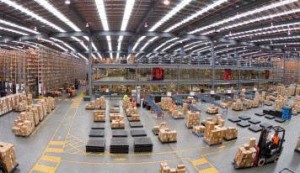 "It's fantastic to welcome Toll's investment and confidence into Queensland's economy. My Government is working hard to drive investment, growth in our economy and jobs for Queenslanders," said the Premier.
"This new facility for Toll will be the largest in its world-wide operations and it's encouraging they decided to open it in Queensland, the best place to live and work. We hope Toll will continue to grow in years to come and employ more hard-working Queenslanders."
According to the media release by the Premier, the new 43,600 square metre facility, custom-built for Toll on a 13-hectare site, is one the largest freight handling facilities in Australia that will employ 500 staff.
"The new depot has been designed to provide the absolute safest working environment for our people, which is essential in such a labour-intensive industry such as transport and logistics," said Mal Grimmond, Toll Group Divisional Director.
"It is Toll's willingness and ability to invest in facilities like this that makes it the industry leader in safety. We're hoping other businesses around the country will follow Toll's lead in investing in a State that encourages growth and is ultimately the best state in the country to do business in. Queensland is very much open for business and today's announcement is a testament to this."
According to the media release by Toll, Mr Grimmond thanked the Queensland Department of Transport & Main Roads, Brisbane City Council, Logan City Council, developer The GPT Group, architects Arqus, planners RPS, builders FDC Construction, security system provider Visium for their hard work in helping develop the landmark facility.
Toll Group is a leading road transport provider and Australia's largest mover of freight.
For more information visit: www.tollgroup.com