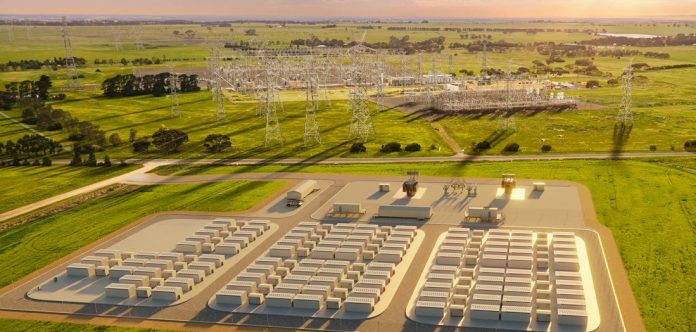 The Clean Energy Finance Corporation (CEFC) has announced a $160 million investment to build the Neoen 300 MW Victorian Big Battery (VBB), which will be one of the largest energy storage facilities in the world.
The VBB will be owned and operated by Neoen – one of the world's leading independent producers of exclusively renewable energy – and will be powered by Tesla Megapack batteries.
The CEFC senior debt facility will finance the design, construction and operation of the Victorian Big Battery, which is expected to be online for the 2021-22 summer.
CEFC CEO Ian Learmonth said the VBB will improve grid security by providing extra capacity during the peak summer months.
"It will also contribute to the dispatchable resources needed to underpin the increasing share of renewable energy that will make up Australia's future energy mix," Mr Learmonth added.
This announcement follows a competitive tender process run by the Australian Energy Market Operator (AEMO), which will enter into a contract with Neoen to reserve 250 megawatts from the battery to increase the capability of the Victoria to New South Wales Interconnector and respond to unexpected network outages.
Neoen Australia Managing Director Louis de Sambucy thanked the CEFC for backing the project, adding that it will create more than 80 jobs during construction and support various ongoing positions once operational.
"I would like to thank the CEFC for their renewed trust and commitment towards supporting innovative storage solutions," he said.
"With the help and hard work of our partners, Tesla and AusNet Services, we are on track to deliver this project before the next Australian summer and are looking forward to playing our part in helping Victoria reach its ambitious target of 50% renewable energy by 2030."