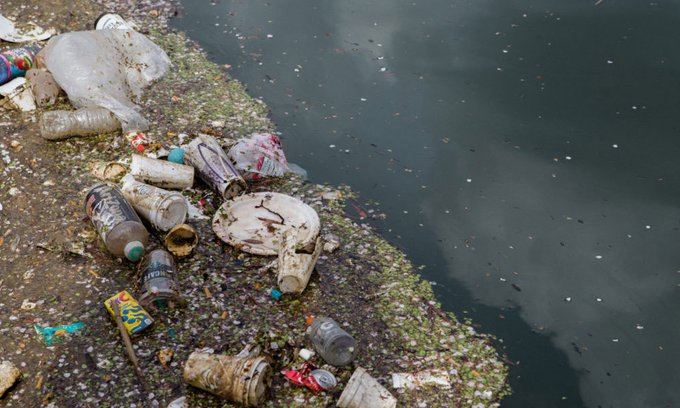 Media Release
Chemistry Australia and its Plastics Stewardship Australia initiative have partnered with CSIRO, Australia's national science agency, on its developing Plastics Mission to address the issue of plastic waste in Australia.
The Mission aims to use science and technology to inform and develop a range of solutions to prevent plastic waste entering our environment, as well as transform the way we use, re-use and recycle plastics at their end of life.
Chemistry Australia Director of Strategy, Energy and Research, Peter Bury, said the Association is proud to partner with CSIRO to progress science-based solutions to sustainably manage Australia's valuable plastic resources.
"Chemistry Australia and its members from across the plastics raw material industry, packaging industry and broader supply chain welcome the opportunity for strategic, national collaboration on such an important issue," said Mr Bury.
"As an industry, we support the sustainable use and recovery of plastics and we are keen to contribute our capability in polymer science, engineering, manufacturing and market development to the solutions developed through CSIRO's Plastics Mission."
"By working together, we can use leading science to establish standards and technologies to ensure recovered plastics are transformed into safe and valuable products that will help drive Australia's circular economy.
"Plastics will continue to play a vital role in meeting the demands of a growing global population and managing greenhouse gas emissions, so it's important we find ways to maximise the value of this important resource throughout its lifecycle."
CSIRO Principal Research Scientist Dr Denise Hardesty said collaborative partnerships across the plastics supply chain will be critical to the success of the Mission.
"Working together with Chemistry Australia on initiatives to support the sustainable use and recovery of plastics is central to our Mission tackling one of Australia's greatest challenges, and we are excited about growing this Mission together," said Dr Hardesty.
Plastics Stewardship Australia
Plastics Stewardship Australia, an initiative of Chemistry Australia, has been established to support the sustainable use and recovery of plastics.
Chemistry Australia represents plastics raw material producers, importers, distributors, processors and manufacturers, compounders, recyclers and research organisations. Members of Plastics Stewardship Australia include 3M Australia, BASF Australia, Dow Australia, General Polymers, LyondellBasell Australia, Qenos and SUEZ Recycling and Recovery.
Plastics Stewardship Australia aims to promote the sustainable use and recovery of plastic resources by:
Helping designers and manufacturers use plastics to achieve United Nations Sustainability Goals
Strengthening uptake of Operation Clean Sweep® to keep plastic pellets out of our oceans and waterways
Supporting increased recovery of plastic products at end of life
Image credit: www.csiro.au