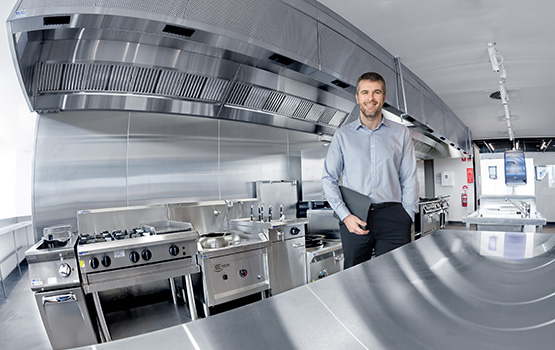 Chobani Pty Ltd, maker of Australia's fastest-growing yogurt brand, has partnered with Monash University to launch an Australian edition of its Premier Food Incubator to help food entrepreneurs launch natural and affordable foods.
The company, which is part of a leading yogurt brand in the US, will become the first client to use the University's newly launched, $3 million state-of-the-art incubation facility at the Food Innovation Centre (FIC) where it will run a bespoke incubator program for early stage companies who share Chobani's vision for challenging the system and shaping the future of the Australian food industry.
Chobani Founder and CEO, Hamdi Ulukaya – one of TIME Magazine's top 100 most influential people in the world – said the program builds on the company's highly celebrated US food incubator which has helped entrepreneurs with big ideas break into the food industry.
"There's never been a better time to be a food entrepreneur – in Australia or around the world. Natural food start-ups with the right mindset can change categories, challenge the big guys and make a big difference in their communities," Mr Ulukaya stated.
He said the program will span four months and each participating start-up will receive a $10,000 grant.
"I love what's happening with food start-ups here in Australia and want to share what we've learned when it comes to scaling and fighting convention, like we've done with our other incubator programs. This is a no-strings- attached, grant-based program to support entrepreneurs so we can further fuel the food revolution."
The 4-month incubator will run from February to April 2018, online and on-site, with 1-2 team members participating on-site with key Chobani team members.
It will include monthly programs at Chobani locations, including manufacturing facilities and Monash's Food, providing access to Chobani teams, top executives, and experts.
According to the company, the program also covers travel, hotel and other expenses.
"Entries will open in October with the inaugural class running from February to April 2018. The program will be based out of Chobani's state-of-the-art Dandenong manufacturing facility and Monash's Food Innovation Centre," reads Chobani's announcement.
Image credit: www.monash.edu