Queensland-based packaging manufacturer Zacpac has announced that its new 8,000 sqm packaging facility in Stapylton, near the Gold Coast is now fully operational.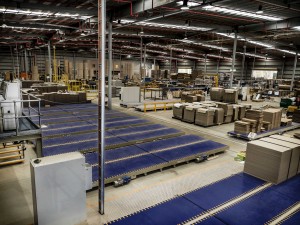 The new facility will complement the company's existing distribution warehouse on the Gold Coast and shorten turnaround times for customers based as far north as Cairns.
"We are proud to introduce Australia's newest, most modern and up-to-date manufacturing hub for packaging materials. Our new facility offers clients in Queensland another choice for their corrugating packaging needs to complement the other two options available in the area," Director John Zac said in a media release to Australian Manufacturing.
"The new machines provide best practices and modern techniques that increase our plant's output by more than double whilst remaining loyal to delivering the excellent service Zacpac has always provided clients over the past seven decades."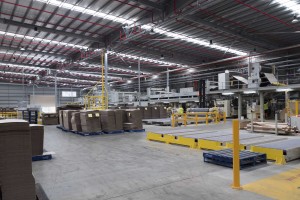 The new facility – equipped with the most versatile corrugator in the industry – will offer corrugated packaging, litho cartons and litho-laminated packaging.
The facility also has a computerised, automatic take off system that takes boxes off the machine on a pulley system on tracks, preventing damage to the boxes.
The company says that this system is far more efficient than manual methods as it streamlines and automates the facility's storage system, ensuring quicker and direct deliver from the corrugator to product converting lines.
"We believe that our Queensland plant will allow us to meet new clients' needs while continuously delivering the services our existing clients have grown accustomed to," said Mr Zac.
"However, our biggest joy stems from our ability to provide jobs to the local community. Therefore, we are expanding our workforce adding 30 professionals by the beginning of next year following the Christmas break."
For more detailed info on the new plant or Zacpac Australasia, please visit http://zacpac.com.au/.