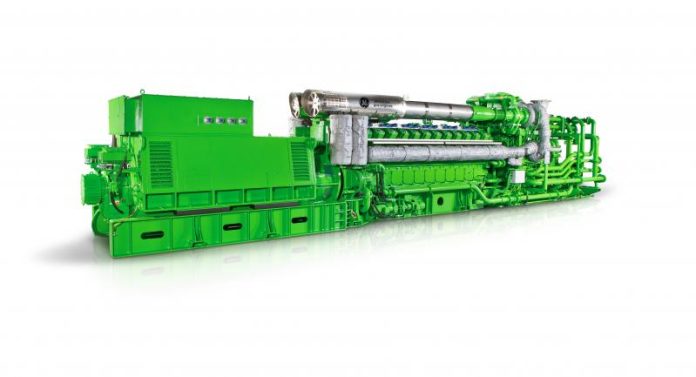 GE has announced that its distributor and service partner Clarke Energy will engineer, procure and construct APA Group's (Australia's largest natural gas infrastructure business) new 45-megawatt gas-fired power station in Western Australia.
The Yamarna Power Station is being constructed to supply power to the Gruyere Gold Project – a 50/50 joint venture between Road Resources Ltd and global miner Gold Fields Limited.
"As an infrastructure owner, our priority is to provide safe, reliable and efficient energy to our customers," said Sam Pearce, Group Executive Networks and Power, APA Group.
"Together with Clarke Energy as the EPC and GE's demonstrated Jenbacher gas engine technology providing the power, we will be able to, once again, deliver a compelling energy solution for our customer using both our interconnected pipeline and power generation capabilities to the remote gold mine."
Clarke Energy will provide 11 of GE's high-efficiency Jenbacher* J624 gas engines – the world's first two-stage, turbocharged gas engine based on GE's proven Jenbacher Type 6 platform.
"GE's Jenbacher J624, high-speed gas engines provide numerous benefits for customers. In addition to high power density in hot ambient temperatures and best-in-class electrical efficiency of more than 45 percent, they also include the capability to operate successfully with large transient electrical loads associated with mining processing plants. We are again proud to be supplying our channel partner, Clarke Energy, for this project," said Daniel Angelo Icasiano, sales director Asia-Pacific, GE's Distributed Power.
"GE's gas engine technology provides a proven, cost-effective solution for powering the Gruyere mine site power station."
The engines will be built in Austria and are expected to ship during late 2017 with commissioning of both the pipeline and power station anticipated in late 2018.
"GE's high-efficiency, high-performance and dependable gas engine technology is an excellent fit for APA Group's needs of safety, reliability and efficiency and is well-proven with an installed gas engine fleet of over 700 MW in Australia," said Greg Columbus, managing director, Clarke Energy.
"We look forward to providing safe, on-time and on-cost project delivery for APA Group and supporting its needs at the Gruyere Gold Project well into the future."
Image credit: www.genewsroom.com