Alcoa Australia announced in February that it plans to close its Point Henry Aluminium Smelter in Geelong, Victoria and two rolling mills, one in Geelong and the other in Yennora, New South Wales.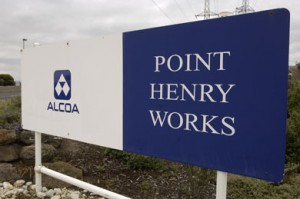 The company claimed that the 50-year old facility had no prospect of becoming financially viable, leaving nearly a 1000 workers wondering what to do and where to turn to find new employment.
Since the announcement, several steps have been taken to accommodate Alcoa's retrenched workers. Some were encouraged to apply for the Napthine Coalition Government's prison expansion program.
Now, the Victorian Coalition Government has announced the Victorian Alcoa Supply Chain Initiative (VASCI), aimed at supporting supply chain businesses affected by the closure of Alcoa's aluminium smelter and rolling mill in Point Henry.
According to the media release by the Premier of Victoria, VASCI has been built on the Coalition Government's Small Business SuccessMap program model and tailored to the supply chain businesses affected by the closure.
"This initiative will enable those companies that supply Alcoa's operations with goods and services to engage a specialist business consultant. The consultant will work with these businesses to assess company operations and develop a business plan for a more competitive and sustainable future. The consultant will suggest potential diversification, restructuring, or merger and acquisitions options and assist business to manage the transition following Alcoa's closure," said Minister for Manufacturing David Hodgett.
"Manufacturing in the Geelong region is facing significant challenges, and the Victorian Coalition Government has been supporting the local industry and its workers every step of the way. This funding will further assist the substantial local supply chain that relies on Alcoa, and help these businesses to transition their operations," said Member for South Barwon Andrew Katos.
Under the program, businesses are required to supply $1000 while the Government will provide the remaining $9000 to access consultancy services up to the value of $10,000.
Alcoa workers are also getting support from the Napthine Government through the Workers in Transition program which provides workers with tailored carer advice, skills analysis and access to government-funded retraining under the Victorian Training Guarantee.
Starting yesterday, applications and further information about the VASCI fund is available at www.business.vic.gov.au/vasci