Biscuit maker Griffin's has fallen into Filipino ownership after Australia's Pacific Equity Partners (PEP) sold the company to Universal Robina Corporation (URC) for approximately NZ$700 million ($650 million).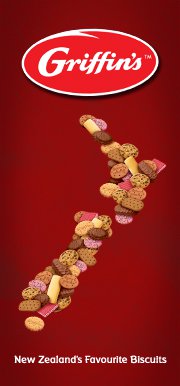 The deal comes after PEP's recent sale of Peter's Food Group to French ice cream manufacturer R&R and the floats of Veda Group, Spotless Group and Asaleo Care.
According to The Australian, PEP has invested $180 million in Griffin's since it bought the company from French food conglomerate Danone in 2006, creating two manufacturing centres in Auckland and buying the Nice and Natural business.
During that time, exports have grown and Griffin's products are now sold in more than 20 countries.
According to the press release from Griffin's, URC does not intend to move the manufacturing offshore, and has committed to invest in Griffin's existing capacities and provide the company with an increased market presence in the Philippines, Vietnam, Thailand, Indonesia, Malaysia, Singapore, Hong Kong and China.
"URC has made a commitment to invest behind the local team to grow the business in New Zealand, Australia and Asia and is attracted to the high quality of Griffin's products, produced locally in New Zealand by 800 highly talented employees," the company said in a statement.
The 150-year-old biscuit maker, which was founded in Nelson in 1864 by John Griffin, has since established itself as a leading biscuit and snack food manufacturer in New Zealand and Australia, responsible for brands such as Mallow Puffs and Gingernuts.
Its owners have included American giant Kraft Nabisco for 30 years from the 1960s, Danone of France for 16 years from the 1990s, and PEP for the past eight years.