Coca-Cola Amatil (CCA), one of the largest bottlers of non-alcoholic beverages in the Asia-Pacific region, is set to cut 260 jobs from the HR, IT and finance departments, mostly in Sydney, Yahoo has reported.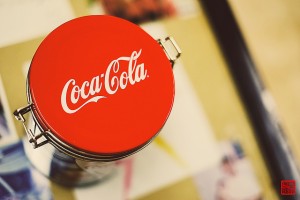 The layoffs are part of the company's $100 million cost cutting campaign, which already saw 150 staff removed from their roles.
CCA cut 100 jobs from its national supply chain in September, as well as 57 additional jobs at its Bayswater manufacturing facility in Melbourne as production moved to larger facilities.
The company recorded a 16% decline in profit in the first half of calendar 2014 amid weak consumer sentiment and aggressive competition, but Managing Director Alison Watkins said she expects the recent launch of smaller cans and summer colours to counter the negative trend.
"This latest restructure, together with cost initiatives already in train, gives us a high level of confidence we will achieve our savings targets," Ms Watkins said.
In the meantime, the company moved forward with its plans to expand in Indonesia, which were announced in October.
Shareholders are to meet on February 17 to vote on a $US500 million ($A540.98 million) cash injection from The Coca-Cola Company – its parent company – into the Indonesian business.