The global leader in implantable hearing solutions, Cochlear, has announced that it has launched the Mini Microphone, the Phone Clip and the TV Streamer – the industry's first wireless accessories for cochlear implants.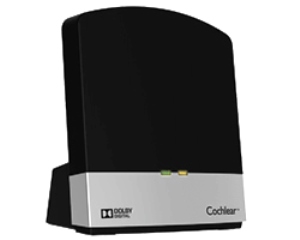 "We're proud to be offering our recipients leading technology that will bring enormous benefits," said Dr Chris Roberts, CEO/President of Cochlear Limited.
"True wireless freedom not only means a significantly easier and more enjoyable hearing experience, it also helps recipients use modern technology like anyone else, so they don't have to miss out on what most of us take for granted."
With these accessories, all Cochlear™ Nucleus® 6 sound processor users will have an "instant improvement" in their ability to hear in challenging situations.
According to the ASX Announcement, the Mini Microphone allows users to have the speech they want to hear transmitted directly to their sound processor by simply clipping it onto a companion or a teacher's collar
The Phone Clip comes with Bluetooth-enabled wireless capability, so users can make hands-free calls and listen to music without even taking the phone out of the pocket.
The TV Streamer delivers clear stereo sound from the user's TV to the sound processor without blurring out the sounds from the environment, which means users have their own personal volume without making the TV too loud for others.
"This innovation is a result of a technology partnership between Cochlear and GN ReSound, another leader in hearing technology solutions. The range of true wireless accessories is currently available with the Cochlear Baha® 4 Sound Processor and with the Cochlear Nucleus 6 Sound Processor," reads the company's ASX announcement.
For more information about the company and their new line of products, please visit their website at www.cochlear.com