Condari Pty Limited, the Melbourne-based manufacturers of the high-end brands Qasair and Condor Rangehoods, recently released its new brand of rangehood which utilises revolutionary plasma technology to clear the air of odour molecules.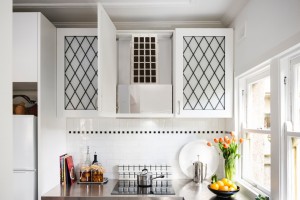 Tipped to be a game-changer in its category, the Rangecraft Rangehoods brand features a plasma unit that needs to be installed either in the cupboard directly above the rangehood's motorbox or to be ducted to another space up to several meters away if there is insufficient room above.
This makes the Rangecraft Rangehoods a perfect solution for situations such as apartments and Heritage listed buildings where rangehood ducting may not be suitable.
"Rangecraft Rangehoods will revolutionise the recirculating rangehood market with a vastly superior product, allowing residents to enjoy the benefits of clean air inside their homes without the need for an externally ducted rangehood," said John Keating, Director of Condari Pty Ltd.
Condari developed the plasma technology and tailored it to recirculating rangehoods for the Australian market in order to meet the need for air purification and elimination of odours in the restaurant and food processing industries.
The rangehood captures organic odour molecules which then undergo a cold combustion process and are converted into oxygen and carbon dioxide.