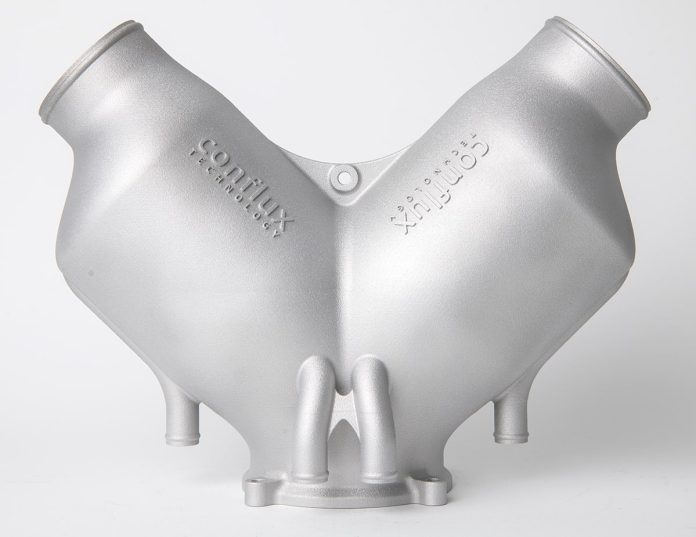 Conflux Technology, an Australian manufacturer of metal additive manufacturing (AM) heat exchangers is working with Dallara Automobili in Italy to produce additive-made heat exchangers.
Dallara is a contract builder for every motorsport category across the world with an unrivalled track record for designing and manufacturing race cars.
Conflux Technology is a world-leading additive manufacturing (AM) firm that uses skilled engineering and production to pioneer thermal and fluid applications.
Conflux got its start in the field of F1 engineering when founder and CEO Michael Fuller changed the way heat exchangers were designed and performed.
Dallara manufactures racing cars for the Indycar, Indy Lights, Formula 2, GP3 and Super Formula Championships. It also produces cars for endurance races such as the 24 Hours of Le Mans and the 24 Hours of Daytona.
The company also provides specialized consulting and support to manufacturers and racing teams in the development of race cars and high-performance road vehicles.
This has piqued the interest of major automakers like as Alfa Romeo, Audi, Bugatti, Ferrari, KTM, Lamborghini, Maserati, Renault, and Porsche in recent years.
"Conflux heat exchangers derive their performance from highly complex geometries that make use of the inherent freedoms afforded by Additive Manufacturing. Dallara set us an initial challenge to produce small heat exchangers that meet stringent performance, quality and cost targets," said Mr Fuller.
"To achieve this, our engineers are working alongside Dallara personnel with the ultimate aim to improve fundamental efficiencies in the automotive and motorsport sector."
Delivery is scheduled for February 2022.
Image credit: https://www.confluxtechnology.com/about-us