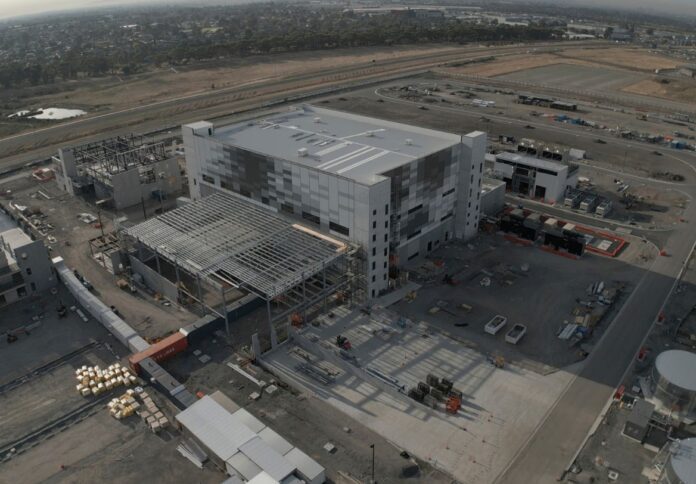 CSL Seqirus has reached a major milestone in the construction of its new cutting-edge manufacturing facility for vaccine and antivenom manufacturing. 
The $800 million Tullamarine-based facility is now at its highest point of construction known as "topping out," which is marked by the completion of roofing laying on the building. 
The manufacturing facility will have CSL Seqirus vaccine adjuvant technology (MFS59) to manufacture seasonal and pandemic cell-based influenza vaccines. The MFS59 solution is the world's only approved human vaccine for Q fever and antivenoms for venomous creatures native to Australia. 
The new facility is slated to go live in 2026 and is intended to support Australia's preparedness and responsiveness in a future pandemic crisis. 
Jonah Smith, vice president and program lead for the CSL Seqirus Tullamarine Manufacturing Facility, said the site would be the only cell-bassed influenza vaccine manufacturing facility in the Southern Hemisphere and is expected to create a supply chain worth more than $300 million annually to the Australian economy 
"The site will support the future of public health in Australia and we've designed it to support a sustainable future for our community. We're incorporating on-site renewable energy generation, electrifying the plant to reduce our reliance on fossil fuels, conducting heat and water recovery. This is also one of the first local manufacturing facilities to pursue 5-star 'Green Star' and Gold WELL certification," Smith said.
The facility will also feature a digitally connected manufacturing environment, allowing it to deploy advanced analytics that will drive innovation and optimise manufacturing operations. 
"This includes a fully automated and paperless manufacturing execution system that will support our highly skilled workforce to optimise production, improve quality control and reduce downtime," Smith added. 
Jonathan Anderson, executive medical director for international regions at CSL Seqirus, said the facility would quickly switch to manufacturing strain-matched cell-based pandemic influenza vaccines in the event of an influenza pandemic. 
"Cell-based technology offers scale and production time advantages over the traditional influenza vaccine manufacturing process, an important consideration for pandemic preparedness," Anderson said. 
Manufacturing antivenoms will also be an important part of how the site contributes to the health of Australia and its neighbours. 
"We have been producing antivenoms since the development of tiger snake antivenom in 1930 and through this facility we will continue to help protect Australians in the event of a venomous bite or sting from snakes, spiders and marine life."