Dassault Systèmes showcased its SOLIDWORKS 15 in Sydney yesterday, revealing how the product allows users to gain access to cloud-based capabilities and a wider range of choices for improving productivity, work processes and operating costs.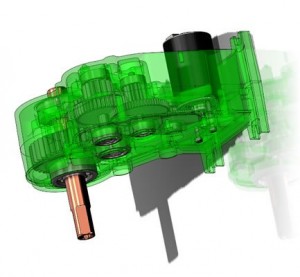 According to the media release by Dassault Systèmes, the event was hosted by Sharon Toh, Senior Director for Professional Channel, AP South at Dassault Systèmes SOLIDWORKS.
"After listening and implementing our customer's feedback the 3DEXPERIENCE platform is now widely accessible, users can connect their existing SOLIDWORKS desktop applications to the cloud and begin developing new business processes and enjoy 3DEXPERIENCE powered new generation apps, such as SOLIDWORKS' upcoming Industrial Design application," said Toh.
During the event, the specific features of the new SOLIDWORKS 2015 software were showcased along with information about the industries where it is utilised.
Attendees also got the opportunity to hear from smart helmet creator Forcite Helmet Systems which used the software to create its product.
"Originally designed for law enforcement purposes, Forcite has now set its sights on the recreation market with the creation of ski helmet which incorporates 1080p recording and a communication system. The helmet also contains an impact sensor which can send a beacon to rescue teams to reduce the time it takes to commence a rescue," it says in the media release by Dassault Systèmes.
"SOLIDWORKS has given us a streamlined drafting tool we need in the design process. It's a fluid product that is an essential part of our design process and allows us to test fit and perform simulations digitally before we build a prototype. Solidworks is also a great visualisation tool for us also. It allows us to easily share our vision with the engineers and it gives a much better impression when we give demonstrations. Dealing with a 3D space really allows our vision to come to life," said Julian Chow, Co-Founder and Product Development and design lead at Forcite Helmet Systems.
SOLIDWORKS 2015 enables access to Dassault Systèmes' 3DEXPERIENCE platform and its cloud-based capabilities and covers all comprehensive aspects of the product development process.
"Designers and engineers can span multiple disciplines with ease, shortening the design cycle, increasing productivity and collaborating to deliver innovative products to market faster. For example, SOLIDWORKS users will be able to easily enhance the aesthetics of consumer products and apparel, and simulate construction machinery, building infrastructure and machine tools better than ever before," it says in the media release.
SOLIDWORKS 2015 is currently available worldwide through SOLIDWORKS authorised resellers.
For more information about SOLIDWORKS 2015, including video demonstrations, please visit www.solidworks.com/launch.
For more information, please visit http://www.solidworks.com/locateVAR/.