Santos and Chinese-controlled plastics maker Qenos have signed a new long-term deal which will see the international oil and gas giant supply Qenos' Sydney plant with ethane gas in the next five years.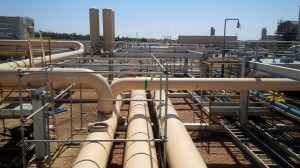 The extended sales contract, which underlines the criticality of secure gas supply to NSW's manufacturing sector and broader business community, will enable Qenos to maintain its operations at Botany Bay in Sydney and secure over 300 jobs associated with its NSW activities.
Australian Industry (Ai) Group Director Mark Goodsell welcomed the announcement, saying the security of supply will support investment and underpin the operation of a major industrial plant in Sydney with its network of supporting industry.
"This partnership highlights the importance of security of gas supplies for industry, particularly those who use gas as a feedstock for which there is no substitute – gas is not just an energy source that can be swapped for other energy sources. Even for businesses that use gas as an energy source, switching to alternatives can give rise to substantial costs," Mr Goodsell said.
"It is for these reasons that current uncertainty about gas supplies, development and prices in NSW and the eastern seaboard is of great concern to industry. Debate over the development of new gas reserves in, and for, NSW needs to move on. It must contemplate the needs of all legitimate stakeholders, including downstream industrial gas users and their employees, suppliers, customers and their shareholders."
He said opening up additional sources of supply would permit many more businesses to secure supply of gas and give them confidence to invest in and grow their operations.
Santos Vice President Eastern Australia James Baulderstone said the extension of gas supplies to one of the company's long standing customers highlighted Santos' commitment to the domestic gas market.
"Our Cooper Basin joint venture is one of Australia's largest sources of domestic gas supply, and Santos is committed to ongoing supply to the domestic energy needs of the east coast market," Mr Baulderstone said in a media release.
"Natural gas provides around 45% of the energy requirements of Australia's manufacturing sector, and this transaction with Qenos highlights that unless NSW can secure future gas supplies, businesses and jobs will be at risk."
The Qenos Botany site covers 37 hectares in a major chemical and plastics manufacturing area located next to Botany Bay shipping terminal. The polyethylene produced on site is used across a range of industries and applications including consumer and industrial packaging, water conservation, waste management and agriculture.