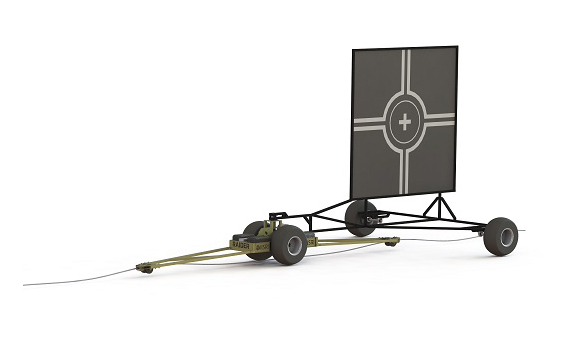 Deakin University has struck a partnership agreement with RCR for the development of a world-class robotics-driven target system to be used by armed forces in training to improve their accuracy.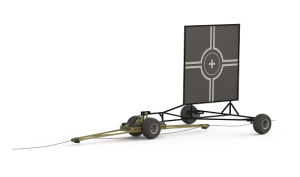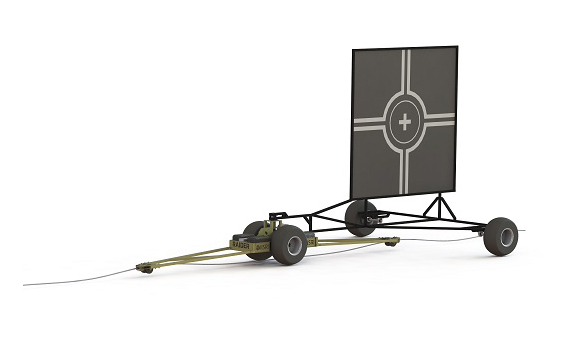 Dubbed the OzBot Raider, this relatively low-cost system allows a wide variety of targets, including simulated thermal or acoustic payloads, or panels lined with high-tech coatings, and can be configured on a graded track and deployed within an hour to a new location.
On-board sensors allow the speed and location of the target to be monitored or adjusted in real time, while high-definition cameras mounted on both the tug and trailer provide operators with real-time view of the down-range operations and allow targeting accuracy to be assessed during or at the end of each run.
The system, which is battery powered with spare packs able to be charged from a standard power outlet or small generator, can operate in GPS-denied areas, offers low heat generation and, thanks to its modular design, allows for quick and easy in-field servicing.
The unmanned tug-operated unit uses a high-torque, high speed DC electric motor and it will follow any straight, graded path as defined by the guide cable while on-board sensors accurately monitor key system parameters and can automatically slow or halt the system if an error is detected.
Professor Nahavandi, the Director of Deakin's Institute for Intelligent Systems Research and Innovation (IISRI), said the target-trailer connects to the tug via a 360° rotating hitch, which allows the trailer to naturally swing around and follow the tug each time the tug changes direction.
He said the unique design allows the tug to perform continuous runs back and forth without human intervention.
"The OzBot Raider will enable armed forces to undertake validation and compliance testing of weapons without risk to personnel or any compromise in scenario realism," Professor Nahavandi remarked.
"This is a globally unique system that has potential to improve weapon accuracy, which will translate to increased effectiveness."
RCR CEO Dr Paul Dalgleish said the system is currently undergoing field trials and is expected to achieve full readiness in coming weeks.
"RCR has the financial, marketing and manufacturing capacity to work with Deakin University to take these robotic target systems to the defence marketplace," Dr Dalgleish added.
"RCR is proud to be a high-tech Australian engineering firm which designs and manufactures equipment locally. We train and employ our own people to be highly skilled to produce world class equipment, so Target Bot and Oz Bot are exactly the sort or innovative products we are targeting.
The OzBot Raider will be presented to the Australian Army next month.