Deakin University has signed an innovative research agreement with leading US defence technology company, General Dynamics to advance and develop research in robotics for defence, healthcare and other world-class commercial applications.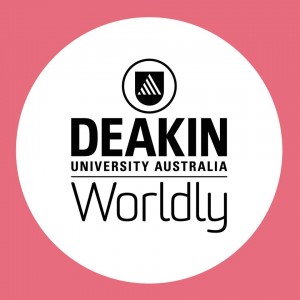 Deakin University's Centre for Intelligent Systems Research (CISR) will collaborate with the US based company to boost its advanced robotics and simulation capabilities.
The deal was signed by Deakin University Deputy Vice-Chancellor (Research) Professor Lee Astheimer and General Dynamics IT Senior Vice President of the Defence Solutions Division Al Whitmore.
"From Deakin's perspective, General Dynamics IT, which is a business unit of General Dynamics, is a perfect fit for expanding our capabilities in advanced robotics and simulation into an international market," Professor Astheimer said.
"We look forward to working with General Dynamics IT to engage new industries and communities where our research can have impact and make a difference."
According to CISR Director Professor Saeid Nahavandi, the joint projects would begin with the Haptically-Enabled Hot Fire Trainer program which enables trainees to experience realistic training scenarios in a safe synthetic environment.
"The Hot Fire Trainer can accurately present heat, jet reaction and step-up forces along with sound and visuals to immerse a trainee in a real house, car, boat or aircraft fire," Professor Nahavandi said.
Given its monumental investment in defence technologies as part of its $200 million Future Industries Fund, which will give grants of up to $1 million across emerging industries, the Victorian government has welcomed the new partnership.
"Congratulations to Deakin University on securing this agreement. The Andrews Labor Government proudly supports the research excellence and technological developments of our world leading higher education institutions," said Minister for Small Business, Innovation and Trade Philip Dalidakis in a media release.
"This agreement highlights Victoria's dominance in technologies and research on a global scale, as well as the work our international network of government offices does to provide investment opportunities for our state."
Minister for Industry Lily D'Ambrosio said the defence technology industry has the potential for extraordinary growth.
"Our Future Industries Fund will support the sector to grow and create high-skill, high-wage jobs. We're committed to supporting innovative technologies for defence, especially as Victoria's traditional manufacturing base transitions," Minister D'Ambrosio added.
The value of the contract has not yet been disclosed.