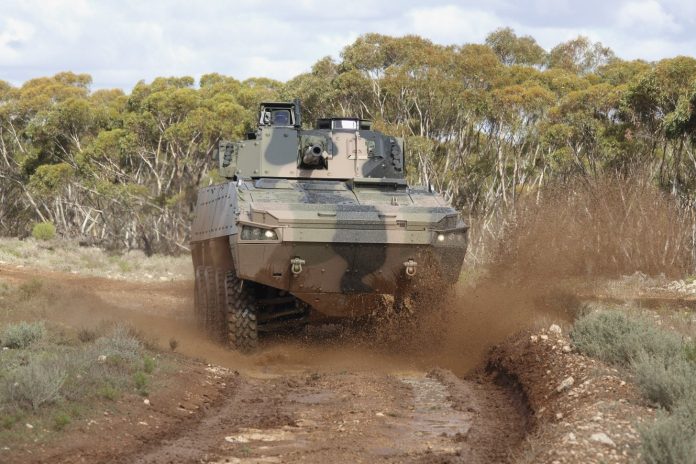 Hanwha Defence Australia and Rheinmetall Defence Australia, two companies selected to progress to the next stage of LAND 400 Phase 3, have inked Risk Mitigation Activity (RMA) contracts as part of Defence's $15 billion dollar project to upgrade the Army's mounted close combat capability.
The contracts will allow Defence to undertake an extensive technical and programmatic assessment of the two bidders over the next two years, allowing both companies to engage with Defence, as well as clarify, refine and negotiate their tenders.
The vehicles will be operated by Australian Army personnel and tested in Australian terrain under extreme conditions, undertaking lethality, transportability, mobility, troop assessments, blast and ballistic testing.
In announcing the contracts, Defence Industry Minister Melissa Price called on Australian industry to get behind this project.
"Australian industry involvement and Australian workers will be critically important," Minister Price said.
"Defence will work with the shortlisted tenderers to ensure small and medium enterprises across Australia have the opportunity to showcase their capabilities."
Rheinmetall Defence Australia Managing Director Gary Stewart said the company would deliver three Lynx KF41 Infantry Fighting Vehicles to compete in the RMA trials, with all three vehicles to incorporate significant Australian Industry Capability.
"Development, integration and test of the Lynx KF41 vehicles will also take place during RMA at Rheinmetall's new Military Vehicle Centre of Excellence (MILVEHCOE) in Australia from next year in support of the RMA trials," Mr Stewart said.
"Should Rheinmetall secure a contract to deliver LAND 400 Phase 3, the Lynx KF41 fleet will be manufactured at the MILVEHCOE, located at Redbank and south west of Brisbane."
Image credit: defence.vic.gov.au