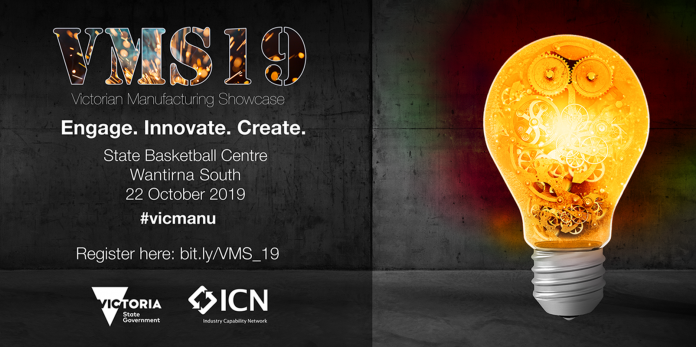 More than 650 manufacturers, industry bodies and agencies have gathered in Wantirna South on Tuesday for the Victorian Manufacturing Showcase, an annual Victorian Government event promoting the state's exceptional manufacturing capability.
Hosted in partnership with the Industry Capability Network (Victoria) at the State Basketball Centre, this year's showcase has attracted the highest number of exhibitor and attendee registrations in its six-year history.
Victoria's high-growth manufacturing sectors, including construction, defence, transport, food and fibre, medical technologies and pharmaceuticals, were also represented at the event which was officially opened by Minister for Jobs, Innovation and Trade, Martin Pakula.
Speaking at the opening ceremony, Mr Pakula said:
"It's great to see such an array of companies showing off their capabilities at this year's showcase – it speaks volumes for the strength and promise of the sector," the Minister said.
"There are more than 11,800 manufacturing firms employing more than 270,000 people in Victoria – we are a leader in Australian manufacturing and getting stronger."
"Manufacturing is the top sector for research and development spending in Victoria and that will ensure we continue to lead the field."
Minister Pakula also announced that nominations for the 2020 Victorian Manufacturing Hall of Fame would open on 1 November and encouraged Victorian businesses and individuals to nominate.
Image credit: https://www.yarraranges.vic.gov.au