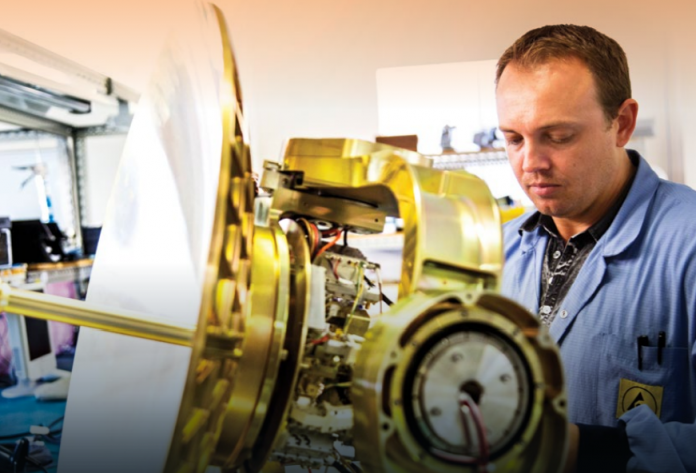 Media Release
Queensland is right now celebrating the success of its manufacturing sector, which contributes approximately $20.3 billion annually to the state's economy and employs around 170,000 Queenslanders across the state.
Minister for Manufacturing Cameron Dick said October's Month of Manufacturing acknowledges ongoing innovation from the state's 16,000 manufacturing businesses.
"Queensland continues to be a leading manufacturing state because our businesses keep innovating and adapting to secure new national and global markets," Mr Dick said.
"As our manufacturers gain expertise in new practices, such as robotics and automation, they can supply high-value goods and services and create skilled jobs.
"As Queensland's first Minister for Manufacturing for many years, I'm proud of the Palaszczuk Government's work to help businesses transition to advanced manufacturing practices through initiatives such as the $46 million Made in Queensland (MiQ) grants program.
"Round 1 and 2 of MiQ has already seen more than 190 jobs created, with over 930 jobs expected over five years, while around $92 million in private sector investment has been generated, and through MiQ Round 3 we'll build on these numbers further."
Mr Dick said key performance indicators showed Queensland manufacturing was a growth story.
"Over the past decade, Queensland has increased its share of national manufacturing from 17.4 per cent to 19.3 per cent. Over the same period, New South Wales' share increased by 0.1 percentage points and Victoria's share declined by 1.1 percentage points," he said.
The latest Performance of Manufacturing Index (PMI) figures also indicated Palaszczuk Government initiatives to support and grow the industry were working.
"Queensland's score on the national PMI, on a 12-month average to the end of September 2019, is now 53.7 points, above the national average of 52.4, and at a level indicating solid growth," Mr Dick said.
"The measure, calculated by the Australian Industry Group, takes into consideration variables including production, orders, supplier deliveries, inventories and employment with scores above 50 indicating manufacturing activity is expanding.
"Queensland's PMI has now been above 50 for the past 43 months, since March 2016, a great achievement by our manufacturers.
"Manufacturing directly employs around 170,000 Queenslanders, a total of 6.6 per cent of the state's workforce, making it the state's sixth largest employment industry, according to September quarter 2019 figures."
Queensland Head of the Australian Industry Group Rebecca Andrews said manufacturing is a vital part of the Queensland economy with a bright future ahead.
"Queensland manufacturing is well placed to have the most prosperous period of its history given our proximity to the growth economies of Asia, rich mineral deposits, high-quality food industry and an emerging advanced manufacturing and high-technology sector," Ms Andrews said.
"Because of this our manufacturers have a great opportunity to ride the wave of technological change that is sweeping global supply chains."
Mr Dick said of the $20.3 billion manufacturing contributes to the Queensland economy annually, $5.4 billion is contributed by regional manufacturers.
"Queensland businesses are manufacturing everything from bush tucker foods through to motorsport vehicle parts, injection moulded plastic ute trays, robotic-painted coffins, mining industry equipment and craft beers," he said.
"Our manufacturers are exporting products and innovation to the world, and this month, we celebrate their success."
Palaszczuk Government initiatives assisting manufacturers are included in the Advanced Manufacturing 10-Year Roadmap and Action Plan.
Shortlisted applicants for MiQ Round 3 will be invited to submit detailed applications in November.