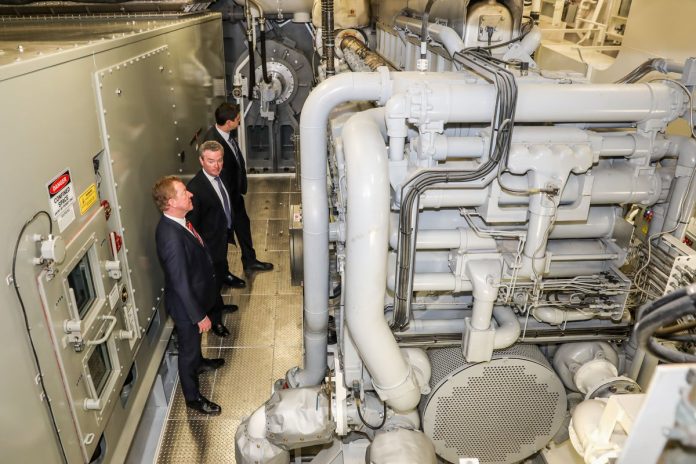 Defence has taken delivery of the second Air Warfare Destroyer at the Osborne Naval Shipyard in Adelaide.
Dubbed 'Brisbane', the vessel is the second of three ships being delivered by the Air Warfare Destroyer Alliance which comprises the Department of Defence, Raytheon Australia, and ASC Shipbuilding supported by Navantia Australia.
Speaking at the acceptance ceremony in Adelaide, Defence Industry Minister Christopher Pyne said the AWD Program is being delivered on budget and on schedule.
"Today's milestone is a further demonstration of the success of the Turnbull Government's Naval Shipbuilding Plan," the Minister continued.
"Brisbane will enter into service later this year and with her sister-ships, they will be the most potent warships ever operated by the Royal Australia Navy."
"By using a combination of Australian and globally proven technologies, these highly capable warships will contribute directly to our maritime security and allow us to work even closer with our allies."
The first Air Warfare Destroyer, HMAS Hobart, was accepted and commissioned into service last year, with the third ship, Sydney, to be delivered to the Navy next year.
The entire project provided employment for more than 5,000 skilled Australians over the past decade.
"The AWD Program has also built a vast Australian supply chain, comprising more than 2,700 suppliers," Minister Pyne added.
"Over 500 of these are from South Australia, stimulating strong economic growth and job creation."