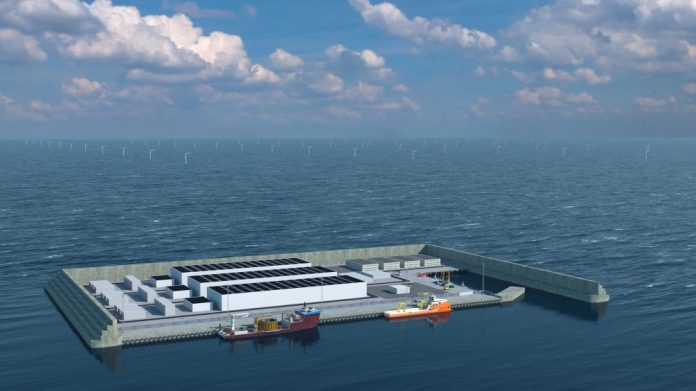 The world's first artificial island and wind energy hub will soon rise in the North Sea thanks to efforts by the Danish Government.
Denmark's Ministry of Climate, Energy and Utilities announced Thursday that it has reached a landmark agreement on the construction of a wind energy hub in the North Sea, 80km from the shore of the peninsula Jutland.
A public-private partnership, the hub will not only provide energy to Europe's power grids – enough to cover the consumption of 10 million European households – but it will also expedite Denmark's goal to reach climate neutrality by 2050, and to completely cut off all oil and gas extraction in the North Sea by 2025.
In 2020, renewables overtook fossil fuel energy generation for the first time in history across Europe.
"We are at the dawn of a new era for energy. Last year, Denmark set a cutoff date for fossil fuel extraction. Today we are taking a decisive step toward a clean energy future," said Danish Minister for Climate, Dan Jørgensen.
"This is truly a great moment for Denmark and for the global green transition."
In its first phase, the offshore power plant is expected to provide 3 million European households with green energy derived from hundreds of wind turbines. The energy hub will contribute a potential capacity of 10 GW to the 300 GW offshore wind energy target set by the Danish Government.
"This decision marks the start of a new era of sustainable energy production in Denmark and the world and it links very ambitious climate goals with growth and green jobs," said Minister Jørgensen.
With a total expected area of at least 120,000 square meters, the upcoming wind energy hub will also be Denmark's largest construction project to date.
"It will make a big contribution to the realization of the enormous potential for European offshore wind, and I am excited for our future collaboration with other European countries."