DIAB Australia has announced a new partnership agreement with ATL Composites for the supply and distribution of DIAB's core materials in the Australian region.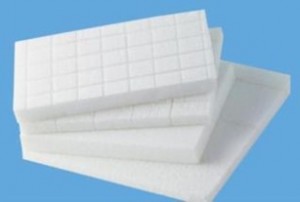 ATL Composites is a leading supplier of epoxy resins and manufacturer and distributor of advance composite materials. The partnership will strengthen the two companies' services to the composites industry and will increase local manufacturing capabilities in the region.
In a press release DIAB Australia Managing Director Mr Todd Henry says they will continue to have its Australasian headquarters and staff located in Australia, backed by their long history which dates back to 1984.
"We will continue developing lightweight innovative solutions and products for the composites industry and will develop and foster new segments and industries. We will continue to grow composites in non-traditional areas by introducing the benefits of such materials and engineering," Mr Henry said.
"We see strong synergies in ATL with DIAB and its business philosophy and we believe we can now provide the market with a first class offering of advance composite materials, services and solutions, through a highly skilled and dedicated team of people within our partnership."
Through the partnership the companies will be able to offer specialized core materials and other raw materials and services, including core kitting and engineering, to a wide range of composite manufacturers. This will be supported by DIAB's Composites Consulting Group will strengthen the offering with structural engineering based in Sydney and the Gold Coast region.
"We are extremely positive about the opportunity to work with DIAB Australia. DIAB are international leaders in structural core materials, and we have an established position as epoxy formulators and manufacturers of structural components for high performance structures," said Nicholas Cossich, Managing Director of ATL Composites.
"We see this alliance as key to strengthening both companies' positions in our existing markets, and expanding into the emerging composite markets of architecture and civil engineering."