Industrial manufacturer Valence Industries, which debuted on the Australian Securities Exchange under the stock code 'VXL' on Monday, closed its first day of trade on a positive note at A$0.20, after reaching a high of $0.22 earlier in the day.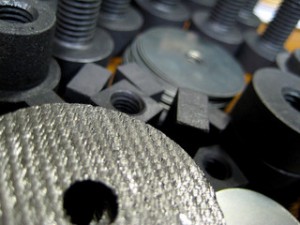 More than 1.5 million shares were traded by the company, which is preparing to restart South Australia's historic Uley Graphite Mine near Port Lincoln, the only high quality flake graphite mining and manufacturing facility in the country.
Shares were issued at a price of A$0.20 each, giving the company a market capitalisation of A$29.8 million. The company's listed options, under stock code 'VXLO', also commenced trading at the same time, with an exercise price of 25 cents expiring on 31 July 2016.
Valence Managing Director and CEO Christopher Darby said their debut on the ASX marks the beginning of an exciting chapter in their growth to production and sales of high quality graphite.
"I would like to thank all investors for their strong support and welcome all new shareholders to the Company," Mr Darby said.
"This milestone event will kick-start a strategic program of unlocking shareholder value that will see immediate revenues generated from the quick restart of the historic Uley graphite facilities in the first quarter of 2014."
"Recommencing graphite production near Port Lincoln will also establish a new regional manufacturing project in South Australia; an important step for a state which has lately suffered the announcement of a substantial loss of manufacturing jobs."
The Uley initial mineral resource contains an indicated and inferred resource of 6.4 million tonnes at an average grade of 7.1% graphitic carbon.
According to the company's statement, graphite production will take place in two parts. First will be the processing of existing stockpiles containing more than 7,400 tonnes of graphite through the refurbished plant and surrounding areas. The graphite products will be sold in global markets with the shipment to commence in the first quarter of calendar 2014.
The second phase will see production increase to 50,000+ tonnes of graphite per annum through the end of calendar 2014.
"Valence remains in active discussions with existing and new customers for the sale of its graphite product lines. Many customers are approaching us regarding our quality flake graphite products," Mr Darby said.
"With the near-term recommencement of the Uley manufacturing facilities, Valence is perfectly positioned to capitalise on the growing supplier gap in the graphite market as China's stranglehold on supply loosens."