Once again, the Australian Made Campaign is reminding customers to buy locally made and grown products for Easter.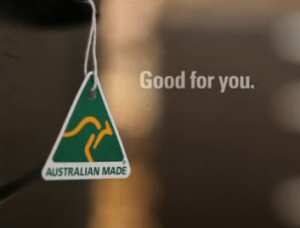 By buying Aussie made products, you will be supporting the production of fresh and tasty produce and high quality products like fish, lamb and chocolate in Australia.
"Consumers can look for the green-and-gold kangaroo to be sure what they are buying is genuinely Aussie," Australian Made Campaign Chief Executive, Ian Harrison said in a news release.
"By purchasing locally made and grown products and produce this Easter, consumers can enjoy the best Australia has to offer, but importantly, by backing Aussie farmers and manufacturers, they can help ensure it remains to be offered for generations to come."
Next time you go shopping, don't forget to look for the "Australian Made, Australian Grown" logo.
Over 15,000 products all over Australia carry the "Australian Made, Australian Grown" logo, so if you want to verify the products you plan on purchasing, you can use the Australian Made online product directory at www.australianmade.com.au/products.
For more information, please go to www.australianmade.com.au