The third edition of the Women in Engineering Camp – a week-long summer camp at UNSW which runs from 12–16 January – has attracted a record number of female high school students.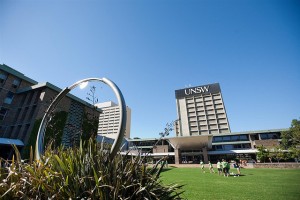 The camp invites Year 11 and Year 12 students across Australia to spend a week at UNSW participating in design projects, visiting major engineering hubs and hearing from leading female engineers in a range of technical and professional fields.
This year's camp will be attended by 30 selected high school students who emerged as winners among a record number of applicants, which according to UNSW's Women in Engineering Manager Dr Alex Bannigan, nearly tripled compared to previous years.
The students will visit the ABC, Qantas, the Red Cross Blood Processing Centre, Powerhouse Museum and co-working space Fishburners.  A highlight of the week will be climbing the Sydney Harbour Bridge.
In addition, the students will also spend part of their week designing a functional knee or ankle brace – a project that will allow them to experience the whole design process, from concept to testing.
Mrs Bannigan said the value of the camp was demonstrated by its track record in its inaugural year alone, when three-quarters of the Year 12 students went on to enrol in engineering degrees at UNSW in 2014.
UNSW has set a goal to increase the proportion of women enrolling in first year engineering to 25% by 2020. Enrolment was 22% in 2014, which is well above the national average. Applications for the 2016 camp will open in August 2015.