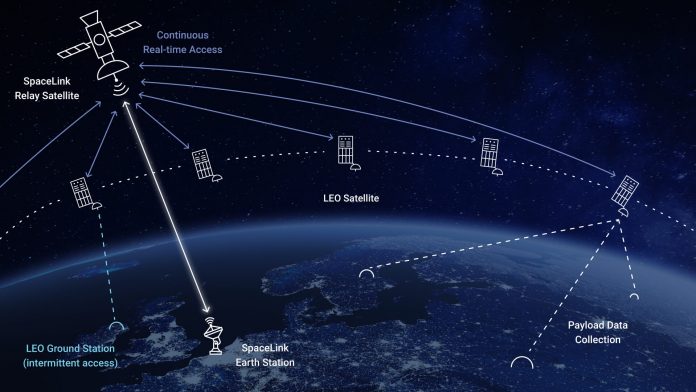 Electro Optic Systems (EOS) subsidiary SpaceLink has been selected by the Center for the Advancement of Science in Space (CASIS), manager of the International Space Station (ISS) US National Laboratory, to carry out a funded demonstration of its end-to-end relay satellite which provides secure, continuous, high capacity communications between spacecraft and the ground.
SpaceLink's concept was selected by CASIS in a highly competitive process made available for companies and research teams to propose technology development concepts capable of being utilised in low Earth orbit (LEO).
The demonstration, which is expected to commence in 2024, will aim to validate the use of SpaceLink's relay network – a 10 Gigabit per second optical terminal, for real-time voice, video, and data exchange between ISS crew, on-board systems, experiments, and terrestrial users.
SpaceLink's CEO David Bettinger, said the selection will allow the company to advance its proposal for a potential flight project to the orbiting research and technology development outpost sponsored by the ISS National Lab.
"Our demonstration on the ISS is the first step to proving SpaceLink's capabilities to advance space science and the emerging space economy," Mr Bettinger continued.
"Funding from CASIS marks an important milestone in SpaceLink's roadmap to providing massive bandwidth for organisations that need real-time connectivity between space and the ground.
Glen Tindall, CEO of EOS Communications Systems, added: "Working with CASIS to put optical communications on the ISS is a major milestone for SpaceLink and for the future of the global satellite communications market.
"It is also a landmark agreement for EOS as Australia's largest space company and supports our vision for optical communications to serve our major customers in both the US and Australia."
Image credit: https://www.eosspacelink.com/satellite-data/