Australian buyout company Pacific Equity Partners is considering the future of its A$1.1 billion takeover proposal for risk management firm SAI Global after the target said it would publish information for other interested parties, a source told Reuters.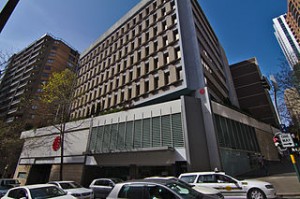 Last month SAI confirmed there was a takeover offer on the table and said it was "open to engaging with PEP to determine whether a binding proposal that is capable of being put to shareholders with the recommendation of the SAI board can be developed."
However, the company announced on Monday that it has also been approached by a number of other suitors and that it would set up an online data room to be made available to all parties involved in a possible sale, the Australian reported.
"They are still in the process of exchanging confidentiality agreements with parties," a source close to the situation told Data Room, adding the company was expected to open its data room sometime next week.
"The only thing that matters now is if a party can come up with a binding proposal that can be put to shareholders."
It is said that PEP is now considering whether to proceed with its proposal because it made it on condition that it got exclusive access to conduct due diligence on SAI.
PEP's takeover proposal came at a time when SAI was finalising its deliberations on the plan to oust its chief executive. The company subsequently handed the then presiding Chief Executive Stephen Porges a six months' notice of termination due to "fundamental differences of opinion" and named Andrew Dutton as his replacement.
SAI shares closed 1.76% higher at A$5.20, in the buying range being offered by PEP of A$5.10 to A$5.25 per share.